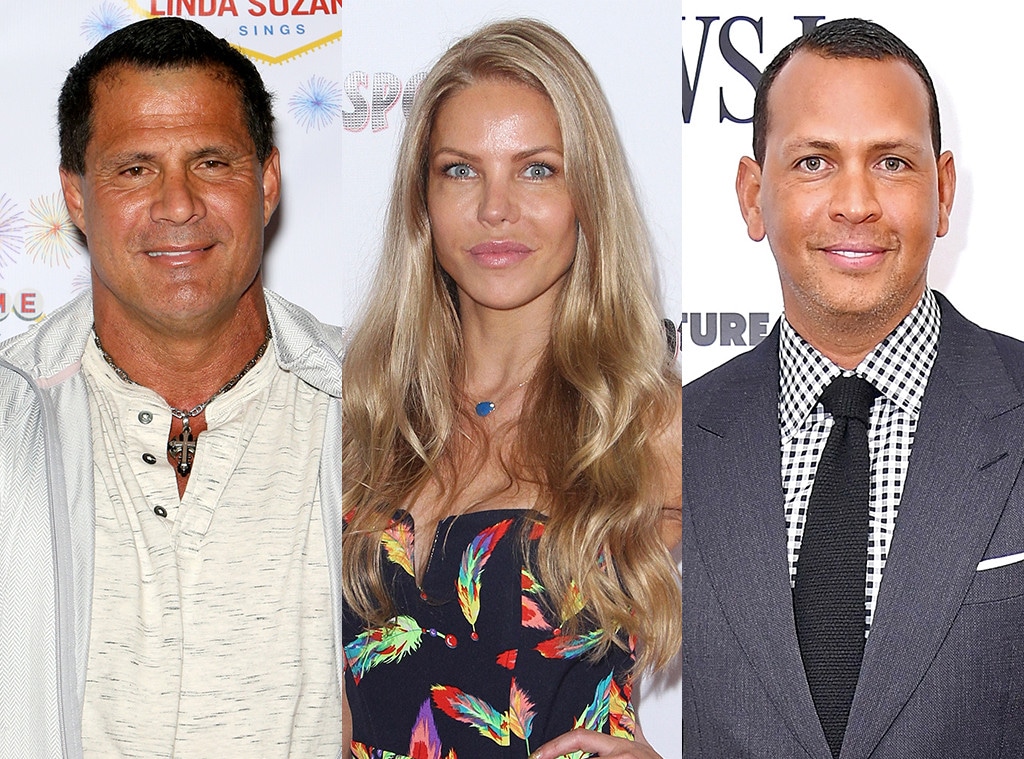 Getty Images/WireImage
Jessica Canseco sounds off on cheating allegations her ex-husband made about her and Alex Rodriguez.
"Those false accusations Jose [Canseco] is making are not true," she exclaims on Twitter.
"I have known Alex for many years and haven't even seen him for over 5. I certainly did not sleep with him. I am friendly with both him and Jennifer [Lopez]. As for Jose he can keep playing with his Alien friends."
The 46-year-old author explains she specifically re-downloaded the Twitter app in order to set the record straight about the infidelity rumors.
"In fact I don't even get on twitter had to download app again and don't watch tv and had no idea any of this was going on," she admits. "Last time I saw Alex he was with Torrie [Wilson] and I brought my boyfriend over for dinner. We are just friends my god."
For those who haven't been following the drama, here's the tea.
Kevin Mazur/Getty Images for ELLE Magazine
Taking to Instagram Stories, the sportscaster's message stated:
"There aren't many words to share with you, only feelings. Gratitude. Excitement. And just… joy... We know there is work to do to keep building a family and future we can be proud of, and we can't do it without all of you. We are so thankful for all your messages of love and congratulations."
Not long after the famous pair announced the exciting news, Jose Canseco took to Twitter to share his less enthusiastic feelings over it.
Basically, shots were fired and punches were thrown!
"Watching World of Dance watching J.Lo text Alex Rodriguez little does she know that he is cheating on her with my ex-wife Jessica poor girl she has no idea who he really is," he alleged.
Following his initial post, he wrote, "I was there a few months back with her when he called her on her phone," adding, "Alex Rodriguez stop being a piece of s--t stop cheating on Jennifer Lopez."
Both Alex and J.Lo have yet to comment on Canseco's cheating claims. But honestly, they're probably too busy enjoying their engagement.