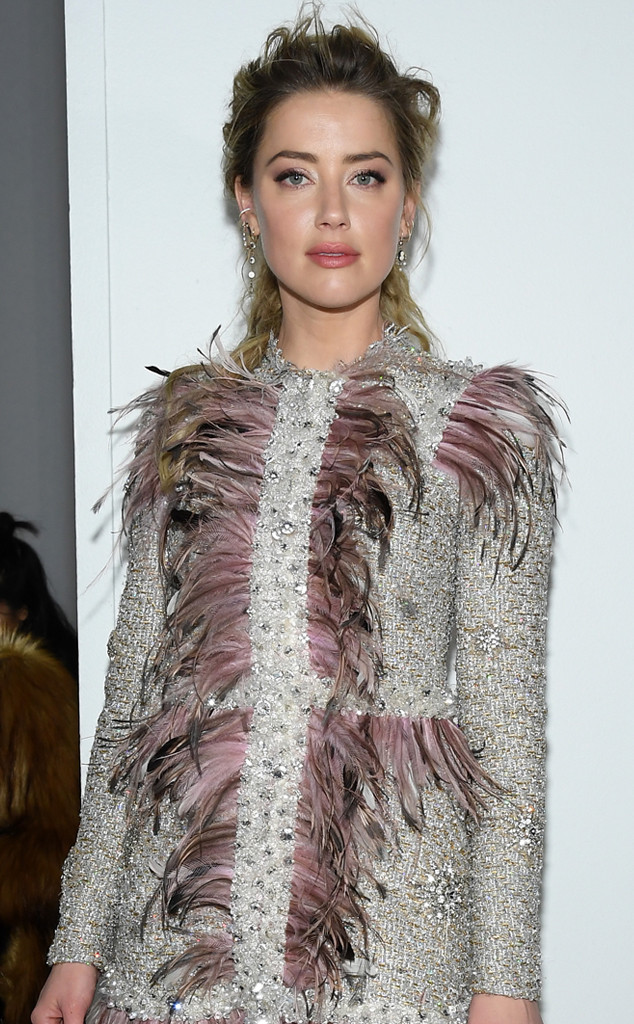 Pascal Le Segretain/Getty Images
For Amber Heard, getting her parents to understand her sexuality was no easy feat.
On Saturday, the actress, who has since spoken out about her sexuality, reflected on the time she told her parents about dating a woman during the Making Change On and Off the Screen panel at SXSW Conference and Festival.
"I am from Austin, Texas. My dad is out of central casting Texan. Good Southern man, and I was raised in a religious home," she described on the panel, according to People. "And being an outspoken lesbian, atheist, vegetarian, I remember when I told them about my relationship, that I was in love with this woman, and at the beginning of that it was just tears, tears."
Prior to her marriage to Johnny Depp, Heard dated Tasya van Ree for five years.