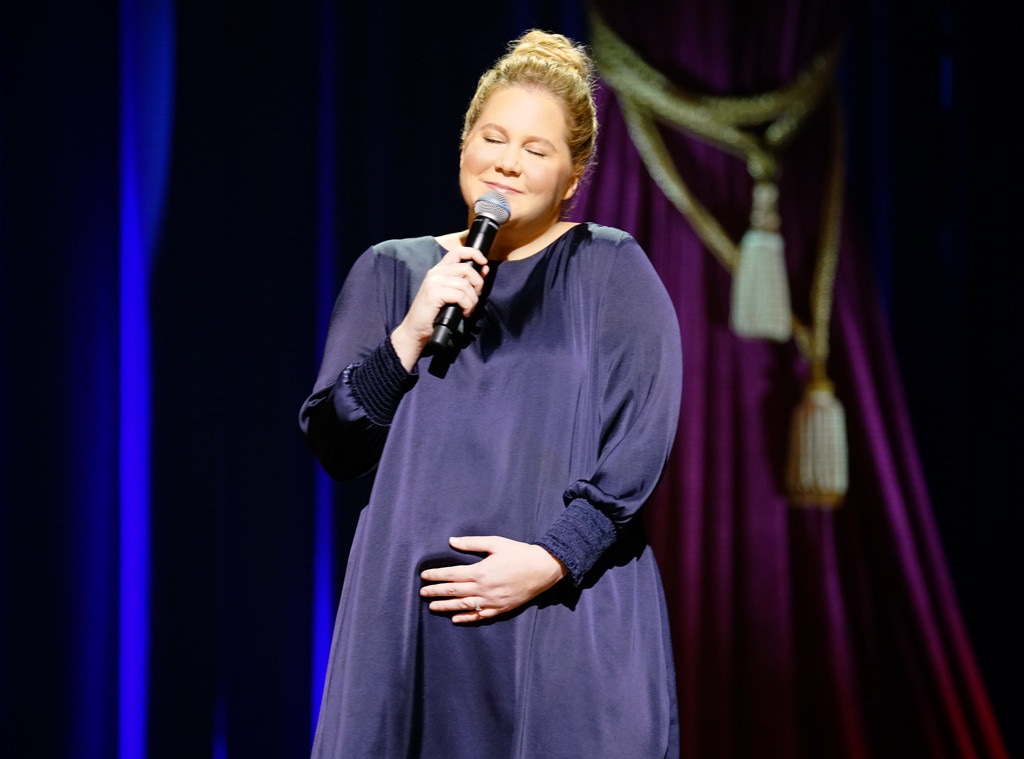 Netflix
Amy Schumer is here with some news: She's done being dirty.
"That's right, I'm done saying dirty things. It's just not who I am anymore. I know it's pretty weird to hear that from me, but get used to it because I'm basically already kind of an amazing mom," Schumer says in the exclusive video below.
Yep, Schumer is turning over a new leaf. As soon as she's done puking.
Schumer returns to Netflix with a new comedy special, Amy Schumer Growing, where she tackles her new married life, pregnancy and all the personal growth that goes along with those life milestones.
"So now that I'm a role model to my little fetus, which I am keeping, I've got to be more mature, more grown up, more dignified," she says.
The special was filmed in Chicago and Schumer didn't hold anything back (of course she's not done being dirty).
"As I prepare to squeeze the sweetest, giant skull out of my tiny, precious vag, and most likely take a dump in front of five doctors and my lover, I just want to steer clear of sharing overly personal details," Schumer says before puking all over herself.
But the special does get into pregnancy talk, but not that much? Why? You'll need to watch the video above to find out.
Amy Schumer Growing drops on Netflix on Tuesday, March 19.