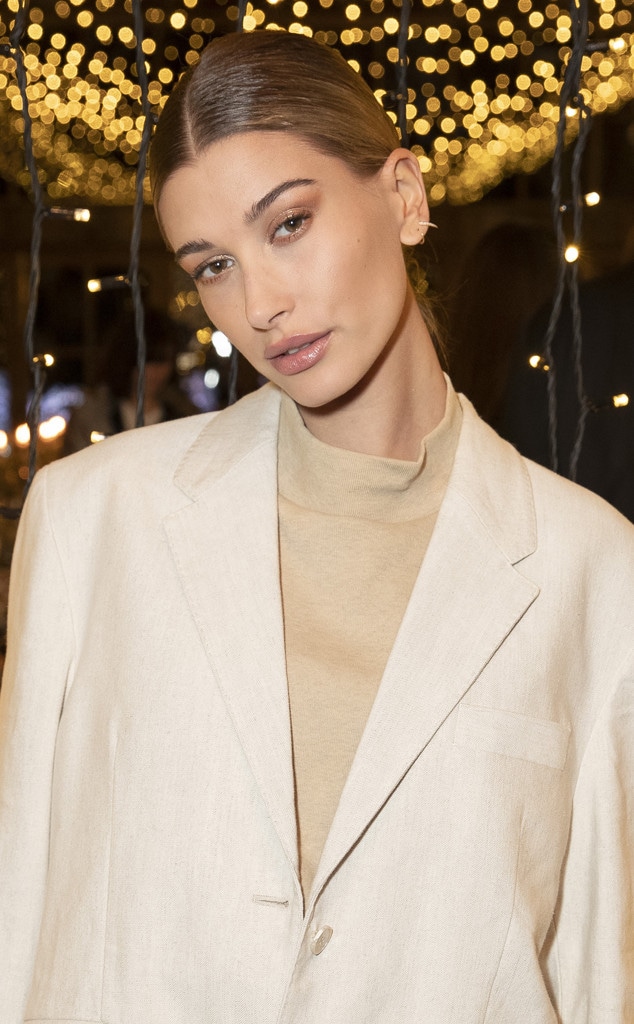 David M. Benett/Dave Benett/Getty Images for bareMinerals
When it comes to beauty, Hailey Baldwin likes to keep things fuss-free.
For her, getting dolled-up is all about taking the "less is more" approach.
"I think that less is more when it comes to makeup: I enjoy having a bare-looking face rather than a full, done-up look," Baldwin tells Marie Claire. "I'm just so impatient and I don't like spending a lot of time on myself every day."
Her go-to essentials are "Bare Minerals' foundation stick, brow gel, some mascara, blush and highlighter." Seriously, that's how she achieves her everyday look! As she puts it, "I like to look a little flushed and dewy."
However, when she does indulge in a little self-care, the 22-year-old star reveals her biggest beauty weapon. And let's just say the secret to her flawless appearance is both surprising and genius.
"The biggest thing that makes a difference in my looks—and my energy level—is exercising consistently."
She explains, "I used to be a ballet dancer, so working out is important to me. I box, and I'm obsessed with hot Pilates, which I started maybe two years ago. I don't break a sweat very easily, so when I do, I feel like I'm really getting things done."
But before beauty devotees bash Baldwin for her unique approach to her appearance, know that her looks are far from perfect. The model shares her ongoing struggles with acne and her current hairstyle.
Speaking to Refinery29 last month, she revealed her skin issues. "If I go a couple of days eating cheeseburgers, my skin is not going to look great."
Adding, birth control is mainly to blame for her breakouts.
"Over the last few months, I've been on birth control, which I've never done before, and that threw off my hormones for sure and made my skin go off. I was getting little tiny things here and there, and they just hurt. It was like, how do these hurt so bad? I talked about it with my doctor and came to find it's because the hormones from the birth control mess with your natural balance."
When it comes to her hair, the 22-year-old supermodel admits she's doesn't "particularly" fancy it right now.
"I'm trying to let my hair grow out right now," she tells Marie Claire. It's a very awkward length that I don't particularly like, and for the last three years, I haven't had the patience to let it be."
On the topic of hair, she confesses she and her husband, Justin Bieber, share the same shampoo. But the one thing she won't let him borrow is her skincare.
"We definitely don't share skincare, though! I moisturize with a cream by Dr. Barbara Sturm that's formulated with my blood, so I don't think he wants to put something that was made from my body on himself."