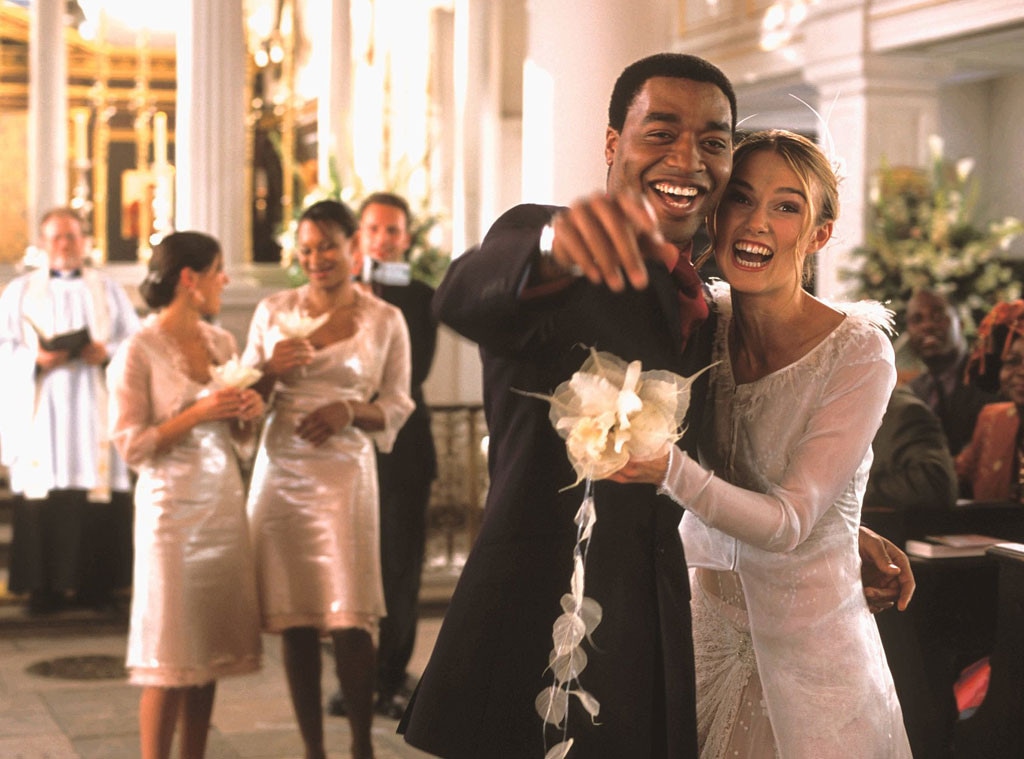 Universal Pictures
Hip, hip hooray, it's Keira Knightley's birthday!
The British actress turns 34 years old and honestly, she only gets better with age. Throughout her career the brunette beauty has had a history of taking on period pieces and channeling characters of the past, royalty and romantic tales of yesteryear and we love her for them all.
She's made us fall in love in Pride and Prejudice, made our hearts hurt with her role in Love Actually and with her latest movie, The Aftermath, she has us rooting for star-crossed lovers from World War II. 
When Knightley isn't giving us all the feels in her romance and time period movies, she is showing us that ladies can be fierce pirates too with all of her appearances in the Pirates of the Caribbean franchise.
Elizabeth Swann, err, we mean Knightley, we'd sail to the ends of the earth searching for treasure and Davy Jones' locker with you any day!
Since it is the Oscar-nominated actress' birthday it's only fitting that we should pay tribute to her long, and very impressive, movie career.
From all of the Pirates of the Caribbean films to her roles in Atonement, The Imitation Game and The Nutcracker and the Four Realms, Knightley has proved that she can do it all when it comes to her film career.
She is a true chameleon and we love all of her sassy, lovable and dynamic roles throughout past few decades and we wouldn't know how to pick which one was the best of them all. That's where you come in!
We want you to vote on the birthday girl's best film of all time below and then maybe binge watch her epic movie catalog all week to celebrate.
Keira Knightley's Best Roles