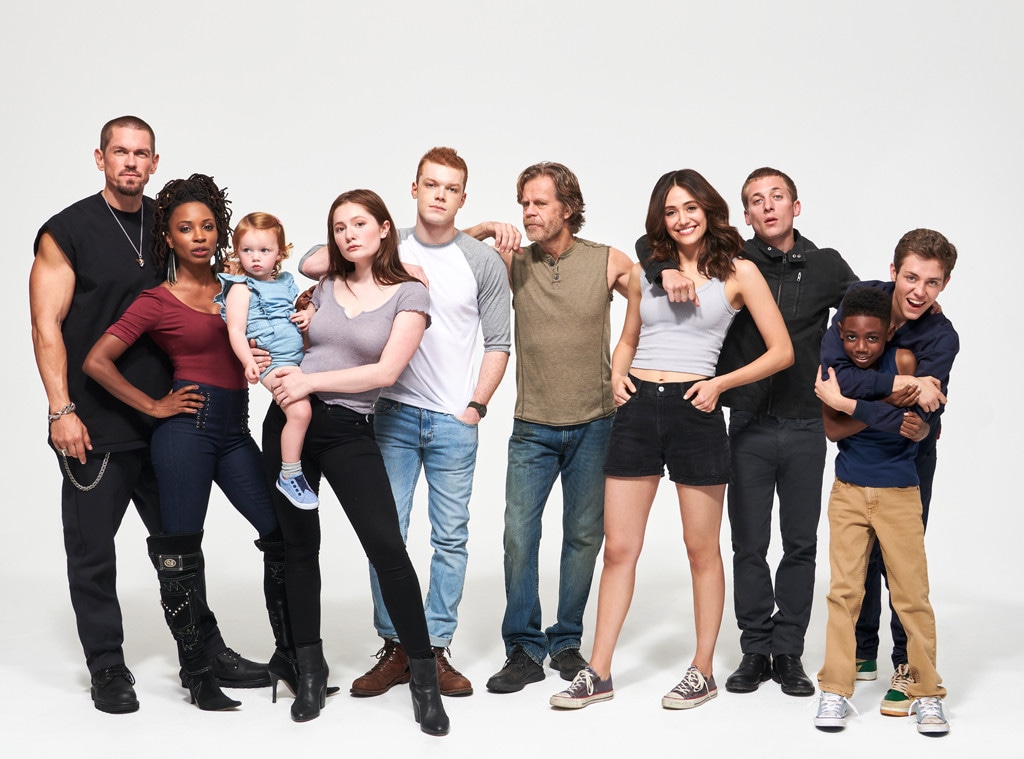 Showtime
Goodbye, Fiona. Emmy Rossum left Shameless on Sunday, March 10 during the season nine finale, but Showtime wasn't going to let you off that easily. The network released a "Thank you" video to Rossum and her character, Fiona Gallagher that is sure to get the waterworks going.
The video below looks back at Fiona's journey from eldest sibling to caretaker and everything in between.
"Nothing is bigger than family," she says in the video. A perfect statement to sum up the character.
In her last episode, Fiona continued on her sobriety quest, realized used her check for $100,000 to pay off a court-ordered fine, gave $50,000 to Debbie (Emma Kenney) and used the rest of the $50,000 to leave home.
"Fiona was their mother. She's their older sister, but she raised these kids. And we wanted her to go through that experience, like all parents do, when you look around and realize, 'Wait a second, I might be mostly done. The kids have grown up and other people can pick up the ball and the responsibility and it doesn't all have to be me, and maybe it's time as I'm almost 30 years old to consider what I want from my life — is it my time now?' And she's young enough, because she started having to do it when she was a teenager, that she can make that choice. So that interested me and the writing staff," executive producer John Wells told EW.
So, where'd she go? That remains to be seen. Wells told EW they'll explore that next season.
"I think we are going to hear about her next season; it's not like we're going to just let her fall off the edge of the Earth. Hopefully, Emmy will want to do some calls or something for us. We're all very close; I don't know if she will or not, but we're not just going to let the character disappear," Wells said.
It was never intended to be a mystery, but a scene cut for time between Fiona and the little girl she was sitting next to on the plane explaining their destination made it that way.
"It ended up being a mystery because we had to cut the time down, not because we planned to make it be a mystery. So it will be revealed right at the top of the next season," Wells said.
As for whether the upcoming 10th season will be the last, Wells isn't so sure. He said they have an idea where they want the show to end, but have adjusted it year after year they're renewed. "[We'll]  just see what the network's feeling, how the actors are feeling, and how we're feeling about it at the end," he said.