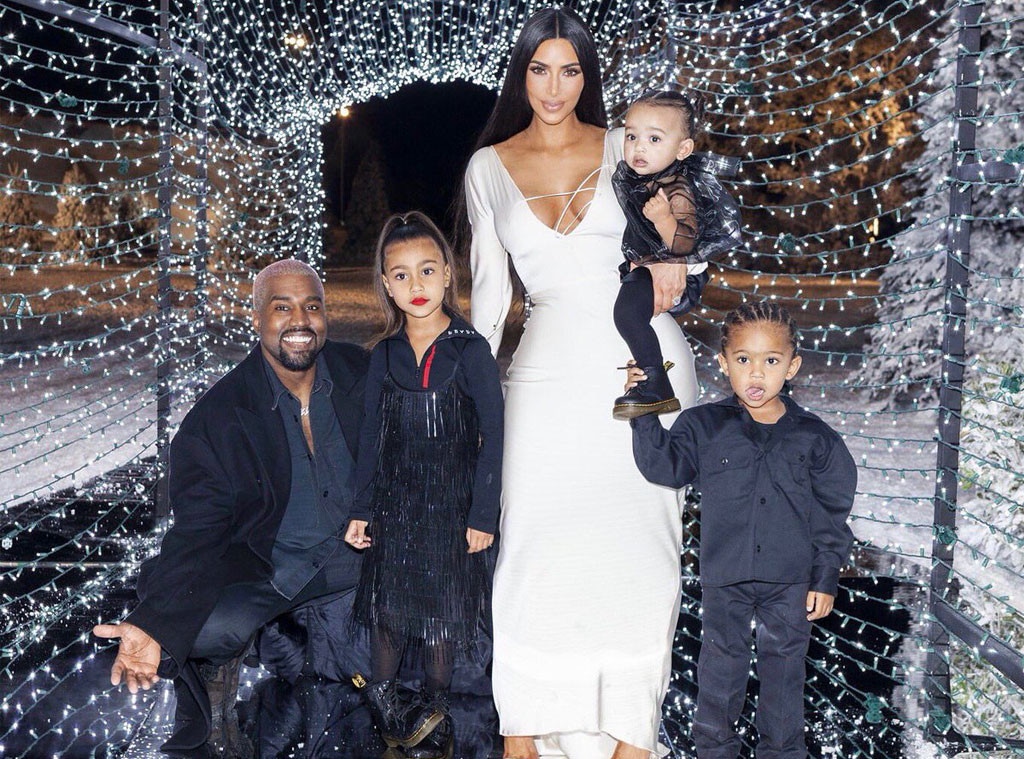 Twitter
Ready or not, here comes Saint West!
Kim Kardashian shared some photos of her son being as playful as can be on Sunday. Her pictures, which were all in black and white, showed Saint laying down in a ball pit in a variety of positions. In some instances he's laying on his stomach with his head covered, and in others he's flashing the biggest smile. His little sister Chicago West made a brief cameo in one of the pictures, too. 
Those two have always been "inseparable" as Kim puts it, and playtime is clearly no exception.
It seems like Saint's gallivanting in the ball put has earned him a new nickname: "the king of hide and seek." Saint of the ball pit, perhaps?
He's already an expert ball player, too. In September, he joined his dad Kanye West to throw the first pitch at a Chicago Cubs-Chicago White Sox baseball game. Game results aside, Saint's MLB debut made him the clear winner of the day.
The KKW Beauty owner posts no shortage of sweet images of her kids. Just yesterday she shared a funny one of Chicago chatting up a storm with her cousin True Thompson.
"I can't wait to hear what they talk about lol," she captioned it.
On Feb. 19, she posted a picture of Saint with a lollipop in his hand and called him "my whole heart." Plus, he happens to bear a striking resemblance to his dad.
"These two melt my heart," she wrote on Instagram of the father-son duo.
Although Saint is the only male child as he's sandwiched between big sis North West and Chicago, it won't stay that way much longer.
E! News confirmed in January that Kim and Kanye are expecting baby number four together. Baby West will also be born via surrogate, just like Chicago. The 38-year-old spoke about the happy news publicly for the first time a few weeks later while on Watch What Happens Live  With Andy Cohen alongside Khloe Kardashian and Kourtney Kardashian.
It turns out that the information slipped out during their Christmas Eve party after she "got drunk" and "told some people."
As the family eagerly awaits their newborn—a baby boy who is due in the spring—Kim and Kanye have been getting their home ready to meet him.
"Kim and Kanye are really excited about the new baby!" a source told E! News recently. "It's a bright spot right now given everything else that's going on in the family. At this point they've been working on the baby's nursery at their home and putting all that stuff together."
There's work being done outside the home, too. The source added, "With four kids, two adults and a couple nannies, they definitely need to invest in a car that suits the entire family so that's an ongoing discussion."