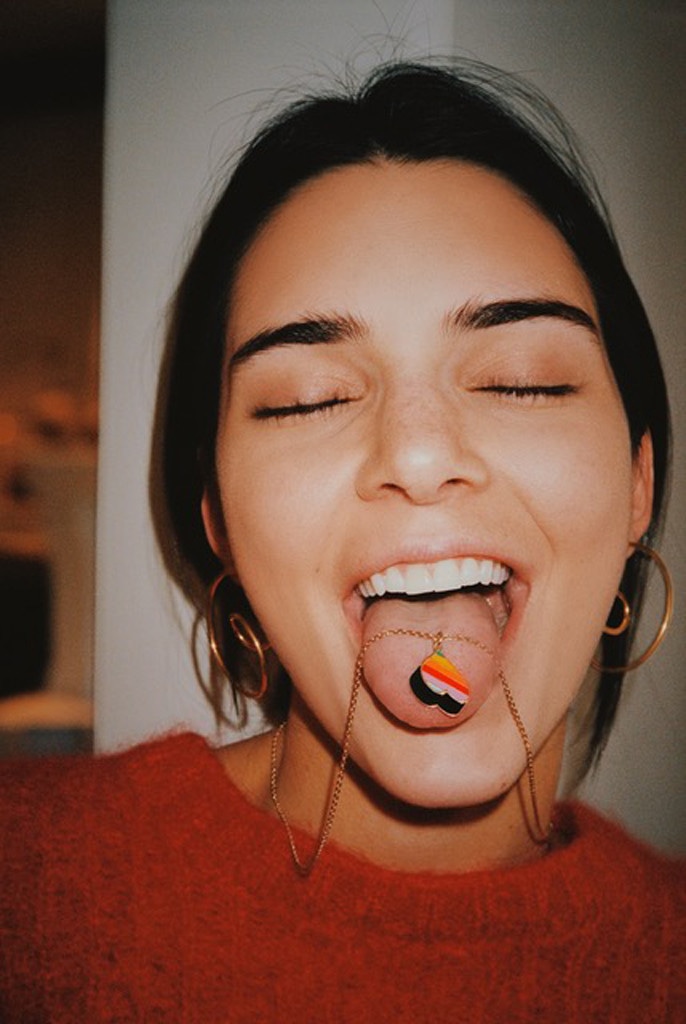 ZAZA World Radio
It's no secret the Kardashian-Jenners are some of the hardest working people in entertainment. The famous family's resumés are chock-full of impressive projects, like successful makeup lines, an inclusive denim brand and more.
For Kendall Jenner, she says she feels "blessed" to be surrounded by strong women, especially her mother and momager, Kris Jenner. Speaking on her Zaza World Radio show on Beats 1 on Apple Music, the 23-year-old supermodel opens up about her famous family and how she credits her mom for giving her a hustle mindset.
"I feel blessed to have such strong women to look up to," she says on the March 8 episode, which, fittingly, marks International Women's Day. "I got that example put right in front of me, where I could pull that into my own work life."
She admits that it's nice to have a family that she can run to when she has personal problems or work issues.
Since her family is in the "same world" as her, she says, "it's really nice to have those people that can just understand you completely. And can understand what it's like to be a female."
Kendall says she and Kylie Jenner also became hustlers early on thanks to her mom and sisters. 
"Because we were so much younger than my older sisters, I don't think I've ever not seen them working or doing something," she recalls. "My most vivid memories of Kim [Kardashian] are always flying around to work and getting things done and whatever. Same with Kourtney [Kardashian]. She was always a tough cookie and a boss."
The 23-year-old model also brings up how "insane" it is for her mom to deal with everyone's work and personal lives.
"Mom, you are the most incredible human being I've ever met," Kendall tells Kris.
The reality TV star says her mom gets a phone call every day "of us complaining, freaking out, something, whether it be personal life, or work life." Adding, "I have to give credit to you."
Victor Boyko/Getty Images
Despite how busy her schedule is, Kris says she will be happy when all of her kids have a career path set in place.
"I feel like everybody has something to fall back on, lean back on, have a great business lined up. That seems very important to me. I think about it all the time," Kris shares. "I think the options are important, because it gives them control of their own situations."
For the 63-year-old business mogul, she says anything is possible when you are "determined to make something work." 
"There's always a way to figure something out, but with integrity," she says. "And with a lot of blood, sweat, and tears, you can make things happen. You just have to be honest with yourself, and take a look at what you think your qualities are, and where your talent might lie. Or what you're excited about doing every single day."
If there's one thing Kris wants her kids (and fans) to know, it's this: "If someone says, no, you're talking to the wrong person."