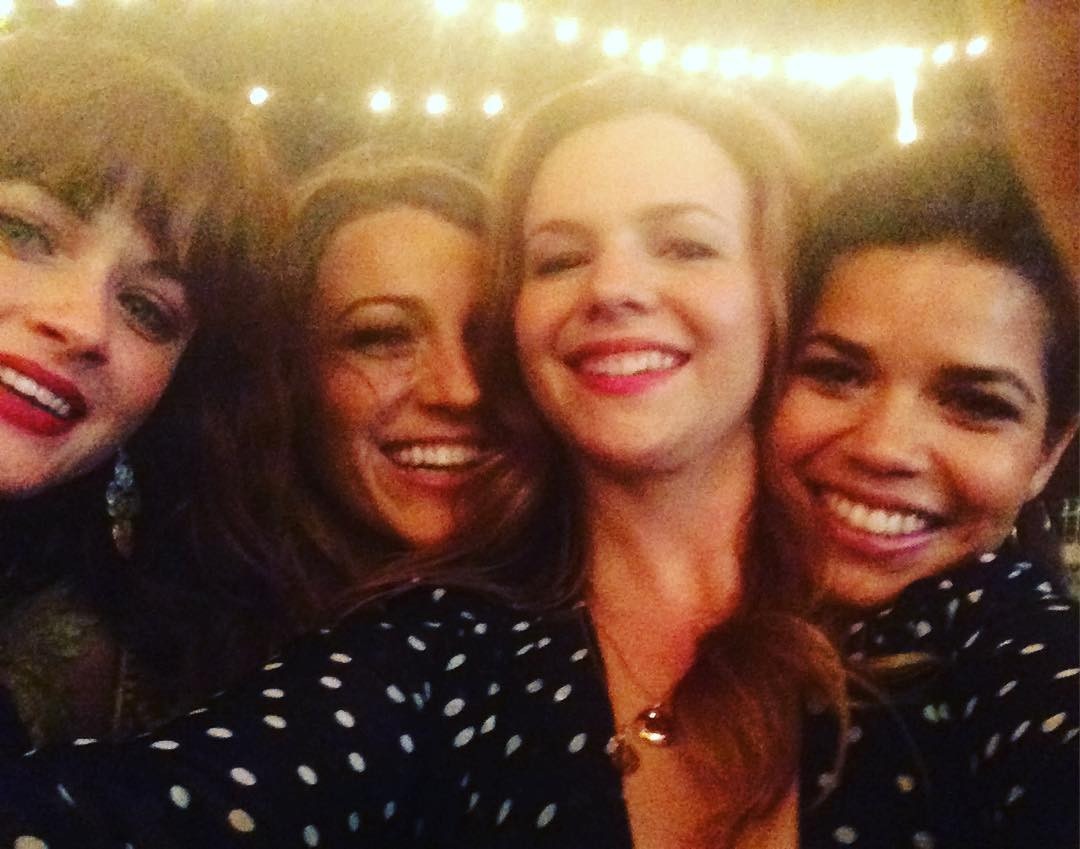 Instagram
The Sisterhood of the Traveling Pants lives on.
In honor of International Women's Day, Amber Tamblyn is giving a shout-out to her friends Blake Lively, America Ferrera and Alexis Bledel. "Today on International Women's Day, I'm giving a shout out to the women I have been through hell and back with. The women I don't get to see enough, but when I do, we pick right back up where we left off," the 35-year-old writes. "The women I have held and the women who have held me, both literally and metaphorically. The women I have acted with, got in fights with, wiped up a dance floor with, cried at each other's weddings with, kissed each other's brand new babies with, drank a LOT of wine with, had sleep overs with, had meltdowns with, and had life altering experiences with."
She writes this as the caption for a selfie of herself with America, Alexis and Blake, who are all beaming with joy. 
Amber's shout out to her co-stars comes almost a year after she and Alexis shared that the cast was actively trying to get a Sisterhood of the Traveling Pants 3 to the theaters. "We've been pitching and there is a script. A good one. It's up to a studio now to make the film. So far, no luck. So keep your fingers crossed, or, knock down their doors with jeans emojis," Amber shared on Twitter.  
And Alexis definitely has her fingers crossed! She said on The Tonight Show With Jimmy Fallon, "I hope it comes together. It would be so great."
There's no update yet, but who wouldn't love a third installment?