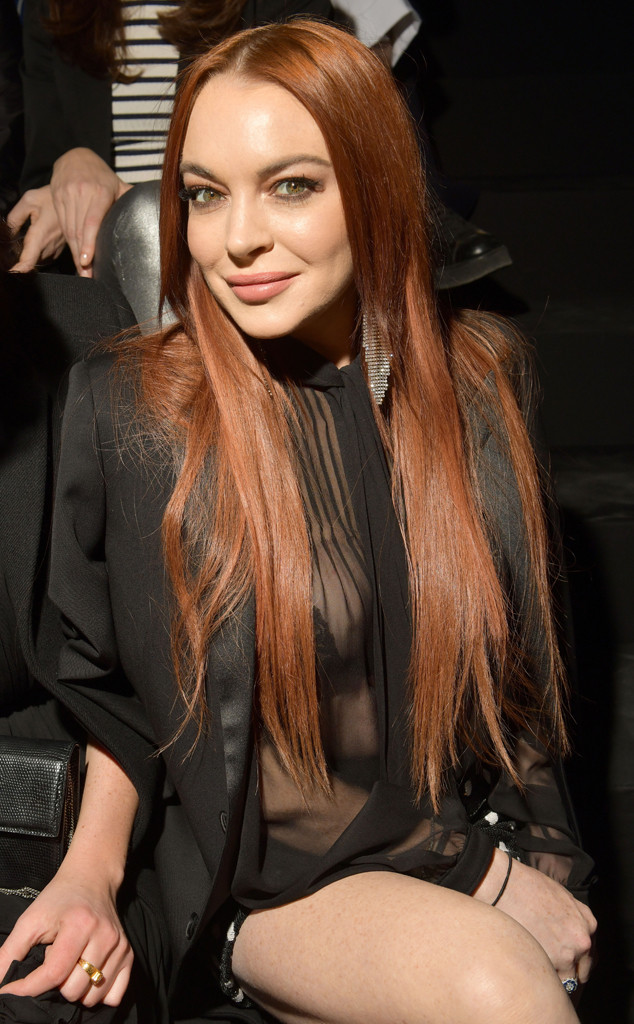 Swan Gallet/WWD/Shutterstock
No offense to Angie, but the only list we care about is Lindsay Lohan's infamous sex list.
Oh, you forgot about the list? Don't worry, we remember it. Rather than store dates, you know, like the birthdays of beloved family members or the deadline for filing taxes, we hold onto the truly important ones. For example: March 12, 2014, a day we look back on as L-Day, when InTouch Weekly printed a list of *alleged* famous conquests written by Lohan, with only 18 names revealed and the remaining 18 blurred out. (All written on a Scattegories playing card, a very important detail.)
"Dozens of top stars panic" their cover story boldly claimed of the list being revealed, going onto ask, "What will they tell their wives and girlfriends?"