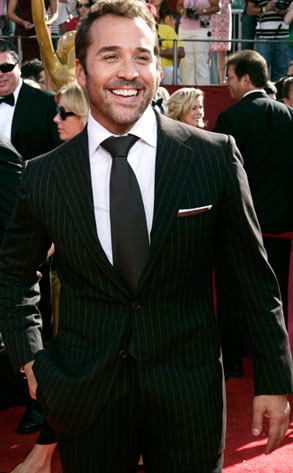 ABC/ADAM LARKEY
Jeremy Piven might still have to reap what he sowed for dropping out of Speed-the-Plow.
The producers of the Broadway revival, who filed a grievance against the actor when he left the production early, citing a case of mercury poisoning, are planning to file for arbitration after their claim was denied by the Actors' Equity Union.
At a hearing Thursday, a 10-member grievance committee comprised of five AEU members and five members of the Broadway League could not reach the necessary unanimous decision on Piven's fate and advised the Plow team of its rights to pursue arbitration.
So be it.