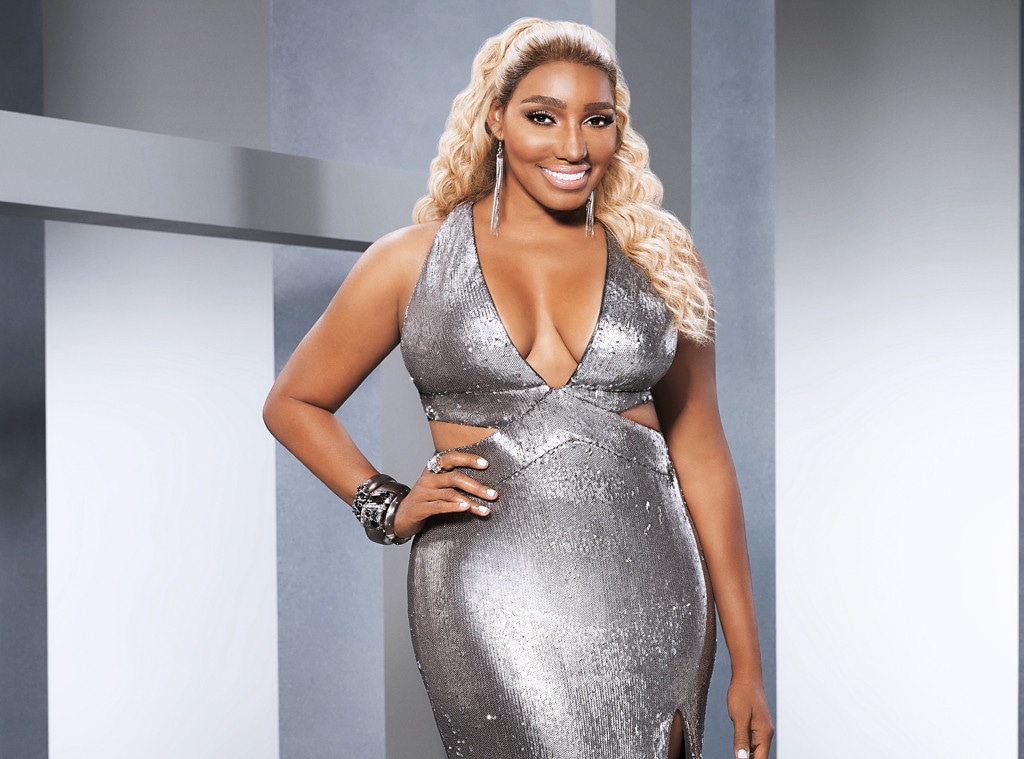 Bravo
When you're calling your party "Bye Wig," a saying that his a lot of history on The Real Housewives of Atlanta, you know something major is about to go down—and RHOA's Sunday, March 3 episode did not disappoint.
NeNe Leakes invited her Real Housewives of Atlanta costars over for the "Bye Wig" party, where they were encouraged to come rocking their own hair. While at the party, Porsha Williams and Kandi Burruss ventured into sacred territory: NeNe's closet. This did not sit well with Ms. Leakes.
"Can I see your closet now?" Kandi asked NeNe.
"Oh, hello no!" NeNe said. "It is not together. My closet is stupid."
In her confessional, Kandi said NeNe always talked up her closet and after years of hearing about it, she wanted to see it. Marlo Hampton encouraged Kandi to go into the closet and in she went. Then in Porsha went. And when the cameras tried to follow, NeNe had enough. She grabbed at crew members, chaos ensued, somebody shouted, "She's pregnant!" in reference to Porsha and the rest of the ladies at the "Bye Wig" party were stunned.
NeNe explained herself on Watch What Happens Live With Andy Cohen. Did she overreact?
"No, I did not. How are you going to overreact in your own home? If I tell you to visit me and sit right here, you need to sit right here. You don't have the right to go through my house to open up my doors, my closets, my pantries, none of that," NeNe told Andy Cohen.
NeNe said the disrespect was part of a pattern, as the ladies have previously disrespected Kenya Moore's Moore Manor and Sheree Whitfield's Chateau Sheree. "When you come to my house, you're not going to disrespect my home," she said. "They were not in the right. Because you can't come in someone's house—First of all, they weren't even invited upstairs. They just came upstairs on their own."
In a poll, the WWHL viewers seemed to side with Kandi and Porsha.
"I don't give a damn whose side they're on. I don't give a damn about this poll," she said.
So, what was the big deal about the closet? NeNe isn't saying.
"I don't even know why I have to explain anything in my house. If I tell you that you can't go in my closet, you can't go in my closet," she said.
The Real Housewives of Atlanta airs Sundays, 8 p.m. on Bravo. WWHL airs Sunday-Thursday, 11 p.m. also on Bravo.
(E! and Bravo are both part of the NBCUniversal family.)