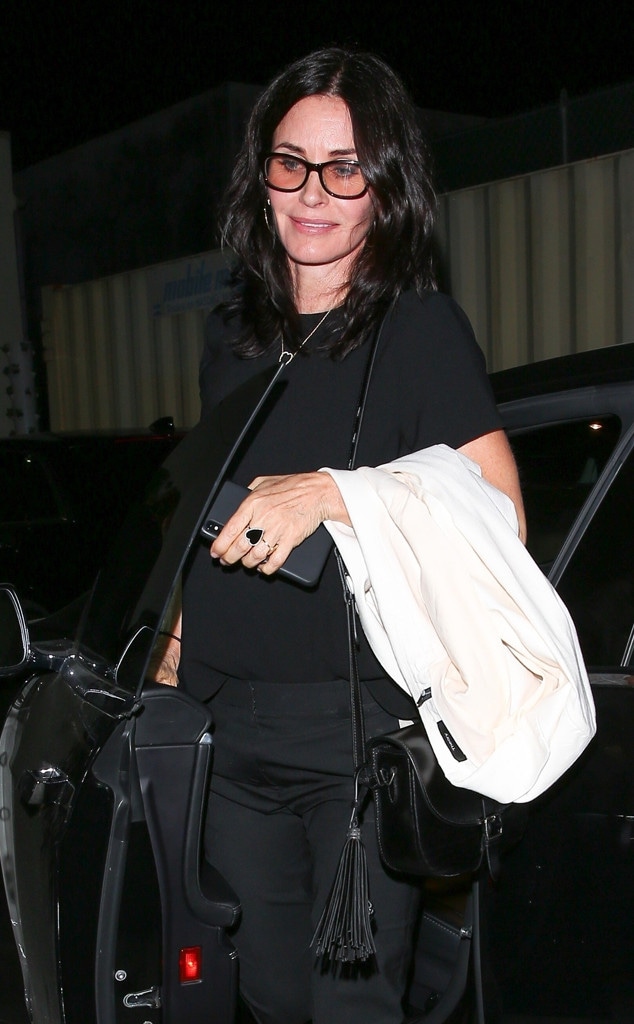 Maciel / BACKGRID
Could this be any cuter?
Sometimes life imitates fiction, as Friends alum Courteney Cox ended up recreating a classic scene from the cult comedy series. In a video posted on her Instagram page on Saturday, the 54-year-old actress shows her fiancé Johnny McDaid and two other men attempting to move a long table to another location in a house.
"Pivot! PIVOT!" she yells jokingly.
"Don't scratch the walls," she adds. "Pivot. PIVOT!"
"Just another Friday night #pivot," she wrote.
A similar scene in a Friends season five episode, which aired in 1999, showed David Schwimmer's character Ross yelling "PIVOT!" repeatedly as he, Jennifer Aniston's character Rachel, and Matthew Perry's character Chandler attempt to carry a couch up a flight of stairs.
Friends aired for 10 seasons on NBC until 2004.
The series remains one of the most streamed shows on Netflix to this day.
And "Pivot!" remains one of the most popular Friends quotes.