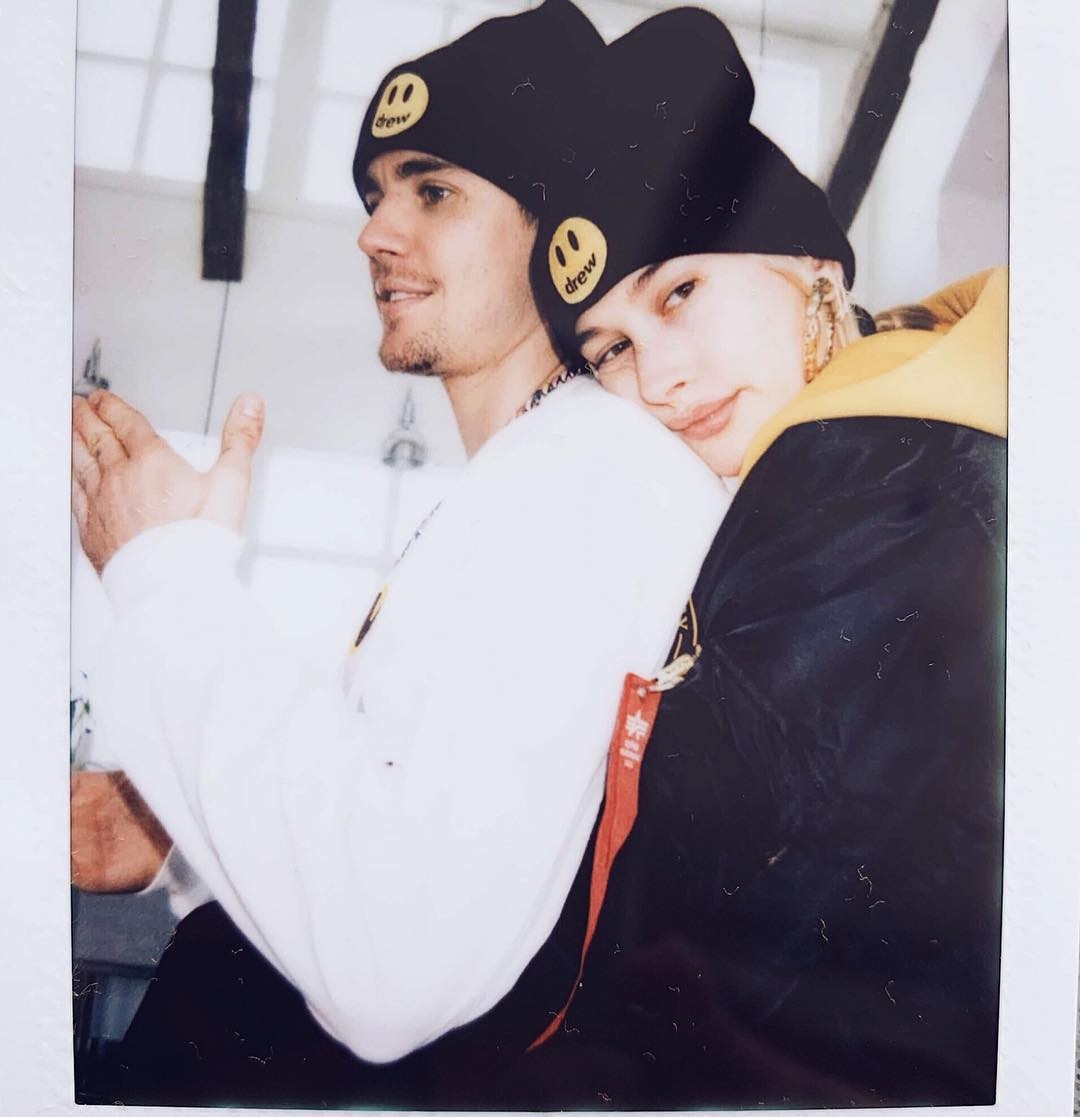 Instagram
Hailey Baldwin has a special message for the birthday boy.
In honor of her hubby Justin Bieber's 25th birthday, the model is sharing never-before-seen photos of the newlyweds. Her short and sweet caption reads, "25 sure looks good on u lover."
In the photos, Justin and Hailey are embracing one another as they laugh, giving everyone the ultimate couples goals vibes. 
Earlier in the day, the Drop the Mic host gave her millions of followers a peek at the family's celebrations on her Instagram Story. In one photo, Justin and a friend wear jerseys with the number 25 on the back in honor of his big day. 
The "Baby" singer is celebrating his 25th trip around the sun just weeks after candidly revealing his struggles with depression and anxiety, and how he is leaning on Baldwin for support. In a tell-all interview with Vogue, the 25-year-old laid it all out on the table.
"I struggle with finding peace. I just feel like I care so much and I want things to be so good and I want people to like me," he shared. "Hailey's very logical and structured, which I need."
Together, the couple has been working through these struggles in order to forge a better future for themselves. A source previously told E! News, "She's the rock right now and he goes to her for everything. She listens and is always there for him."
Moreover, the singer has a ton of support from friends and family, including his mom Pattie Mallette and Scooter Braun.
On Friday, Mallette tweeted, "I don't understand how 25 years flew by so quickly, but they were amazing and unforgettable! I'm so proud of the man you have become @justinbieber. I don't know how I got an amazing gift of a son like you, but it's been an honor loving you this far!"
As for Scooter, he shared the most adorable photo of him and a teeny tiny Justin. "Our first pic and now you are 25. My day 1. You know exactly what it is and how I feel. I love you. Happy birthday you grown ass man," Scooter shared.
Happy birthday, Justin!