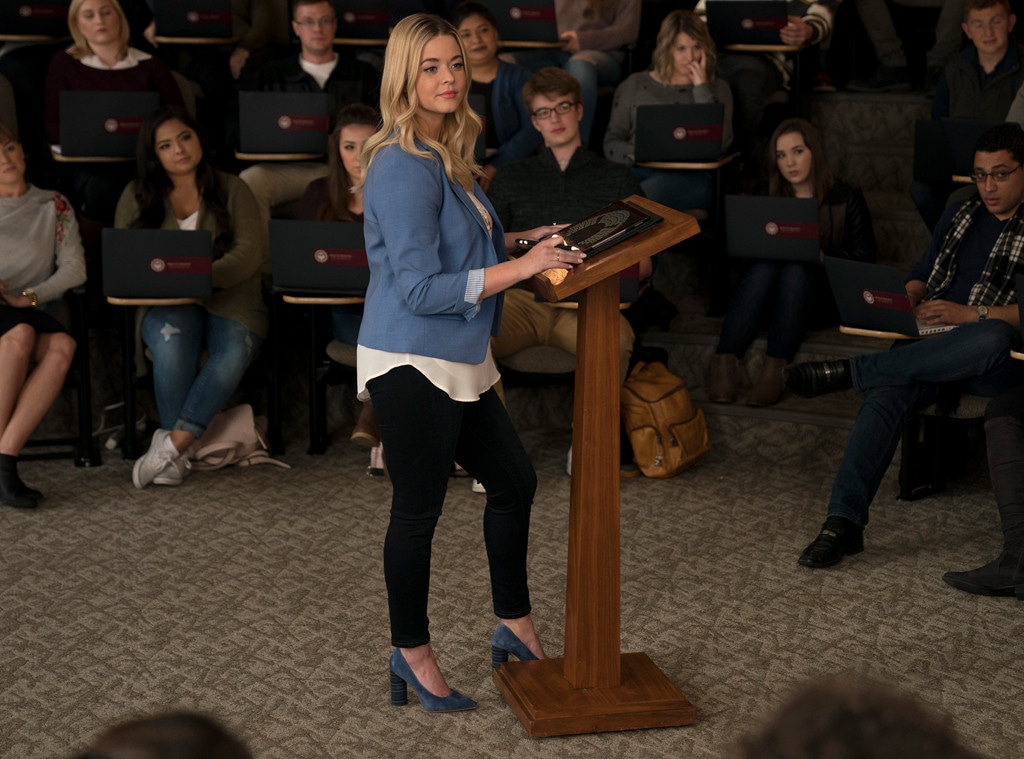 Freeform
Get ready to have a cello cover of "Bad Romance" stuck in your head. 
That is not a bad thing, because it's a very good cello cover of Bad Romance, but it's quite a way to be introduced to the world of Pretty Little Liars: The Perfectionists. Freeform just released the first minute and a half of the first episode, and it's pretty creepy. 
Apparently, Beacon Heights University is one of the most competitive schools ever, where getting in is hard but keeping up is even harder. 
"At BHU, we'll do whatever it takes to stay on top. We thrive under pressure and strive for perfection, but no one's perfect, and the pressure is building to a breaking point. And someone is about to snap...and kill," the voiceover says. 
Sounds pretty par for the course for anything Pretty Little Liars related! You can see the clip below. 
Pretty Little Liars: The Perfectionists follows Alison (Sasha Pieterse) as she gets a new job at BHU, where things are obviously not as they first seem and there are students who could use some of her various expertises. Faking a death? Actual death? Evil siblings? Evil boyfriends? Evil parents? Blackmail? You name it, she's dealt with it. 
She's also got some help from Mona (Janel Parrish), who's up to her mysterious ways once again. 
Sofia Carson, Sydney Park, Eli Brown, Kelly Rutherford, Graeme Thomas King, Kayley Erin, and Chris Mason also star. 
Pretty Little Liars: The Perfectionists premieres March 20 on Freeform.