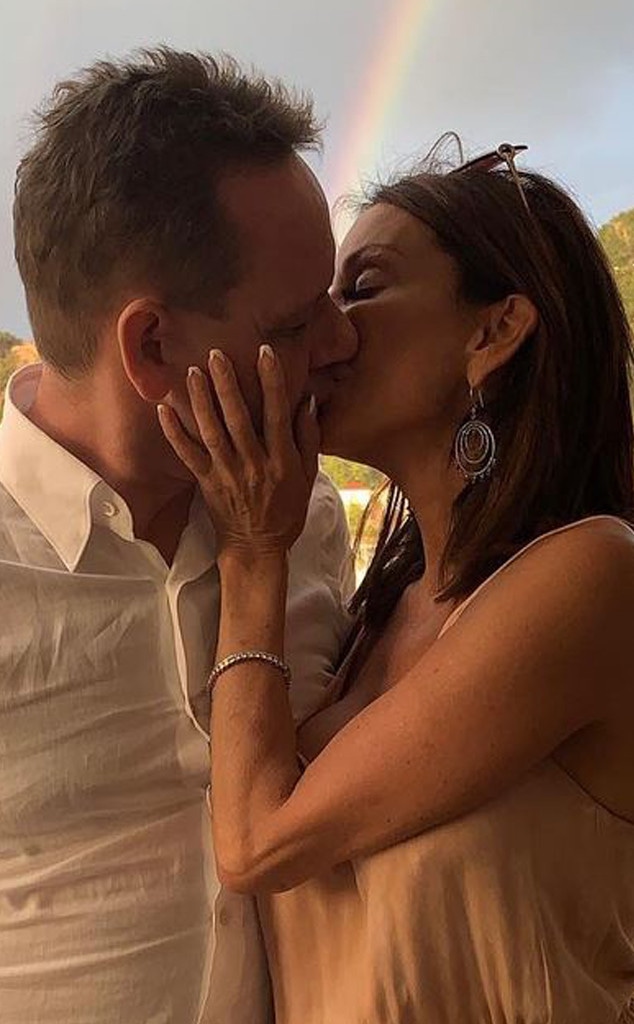 instagram
Danielle Staub needs to teach a class on romance, relationships and more, because she's engaged!
While this news might feel like déjà vu to her fans, considering this marks the 21st engagement for the reality TV personality, the news is oh-so-real. 
The 56-year-old star said "yes" to her boyfriend Oliver Maier, whom she met less than six months ago, People reports. Apparently, her now fiancé was dating one of her friends.
Fans were shook when news broke the Real Housewives of New Jersey personality was engaged. However, there's more. Staub's rep, Steve Honig, tells E! News, "Danielle is planning to get married on Monday."
Just this week, the reality TV personality took to Instagram to reveal her beau, cheekily writing, "Mystery solved." In her snap, the two were locking lips on the beach with a rainbow displayed in the background.
More recently, the star shared a sexy bathing suit pic where she showed off what "happiness" looks like.
She said, "Happiness looks good on everyone and I found mine here!!!" Both photo locations were in Saint Barth.
According to the publication, the 56-year-old star initially "couldn't stand him," but she eventually got to know the "other side" of the Franco-German.
Charles Sykes/Bravo/NBCU Photo Bank via Getty Images
The couple's whirlwind romance has gone by so fast, they reportedly haven't had time to get an engagement ring. Honig tells E! they plan to go shopping for the jewelry piece tomorrow at Van Cleef & Arpel.
Staub's engagement and wedding news comes less than a week after she finalized her divorce from Marty Caffrey.
Fans of the RHONJ show, know the couple had an interesting (and wild) wedding during the most recent season. Caffrey and the reality TV personality were married for three months before they filed for divorce.
The process wasn't pretty, as heated arguments led to temporary restraining orders.
With this exciting news, it's clear Staub is in a much happier place.
To see more celebrity engagements that shook fans all over the world, keeping scrolling through our gallery.
Congrats to the two lovebirds!