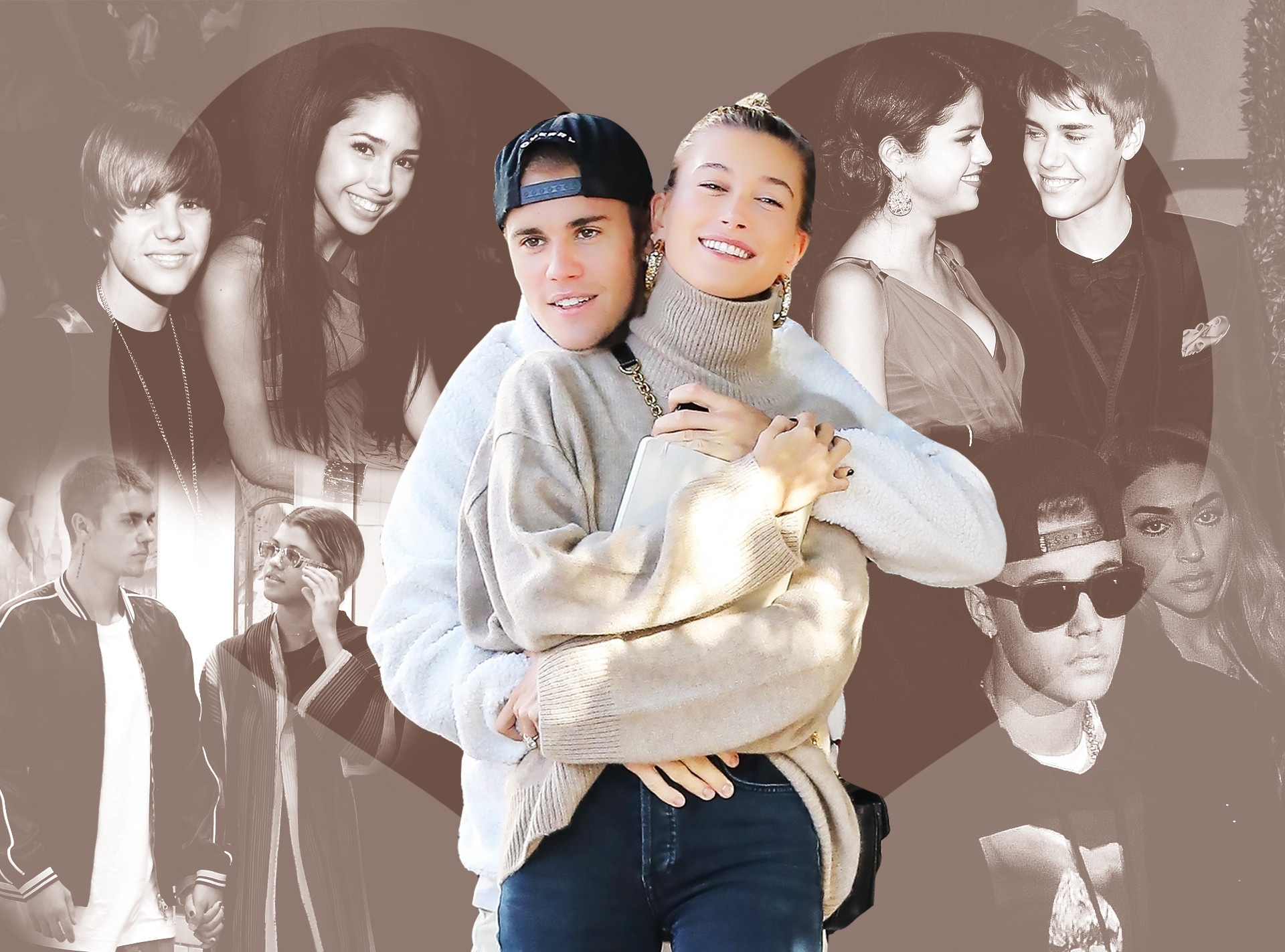 Backgrid; Getty Images/E! Illustration
If I was your boyfriend, I'd never let you go."
So sang Justin Bieber in his 2012 hit song "Boyfriend," but judging from his pretty stacked dating history, we think we can safely say that the sentiment, while sweet, wasn't exactly true. 
Justin, who turns 25 on March 1, has definitely stepped into the role of boyfriend more than a few times since becoming one of the biggest stars on the planet back in 2009, when he was just 15 years old. 
Through the ups and downs, hookups and breakups, Justin finally managed to settle down with Hailey Baldwin, whom he married in a surprise ceremony in September 2018 after three years of on-and-off dating. 
But before he found The One, there were more than a few less lonely girls, a defining Young Hollywood romance with Selena Gomez, and even more struggles for Justin to go through, with his every move, relationship and mistake being documented and dissected by the public.
"A lot of the douchey things I was doing gave people the right to be like, Man, that's frickin' douchey, bro. But a lot of the stuff was like—me peeing in a bucket, people made such a big deal of that. Or me owning a monkey. It's like, if you had the money that I had, why wouldn't you get a monkey? You would get a monkey!" Justin explained to Vogue earlier this year, revealing he was abusing Xanax and had a "legitimate problem with sex" before changing his ways.  "I found myself doing things that I was so ashamed of, being super-promiscuous and stuff, and I think I used Xanax because I was so ashamed. My mom always said to treat women with respect. For me that was always in my head while I was doing it, so I could never enjoy it." 
And he admitted to struggling with fame and dealing with the impact it inevitably has on your ego, especially in your formative years, something he is still working to unpack. 
"I was real at first," Justin said, "and then I was manufactured as, slowly, they just took more and more control." It felt fantastic to be famous, to be adored by girls. At sixteen, he blindly believed the hype. "I started really feeling myself too much. People love me, I'm the shit—that's honestly what I thought. I got very arrogant and cocky."
Eventually, Justin canceled his 2017 world tour and took a step away from the music industry as he realized he "just needed some time to evaluate myself: who I am, what I want out of my life, my relationships, who I want to be—stuff that when you're so immersed in the music business you kind of lose sight of." 
Which ultimately lead him to Hailey, who officially changed her name to Hailey Bieber in November 2018.
And as Justin continues to struggle with depression, a source told E! News Hailey, 22, has been a solid support system for her husband.
"He really wants to get better," the insider shared. "He has been seeking all the help he can get."
It's been a long road to happily ever after for the young couple and for Justin; let's look back on his dating history before getting married to his "baby boo"...