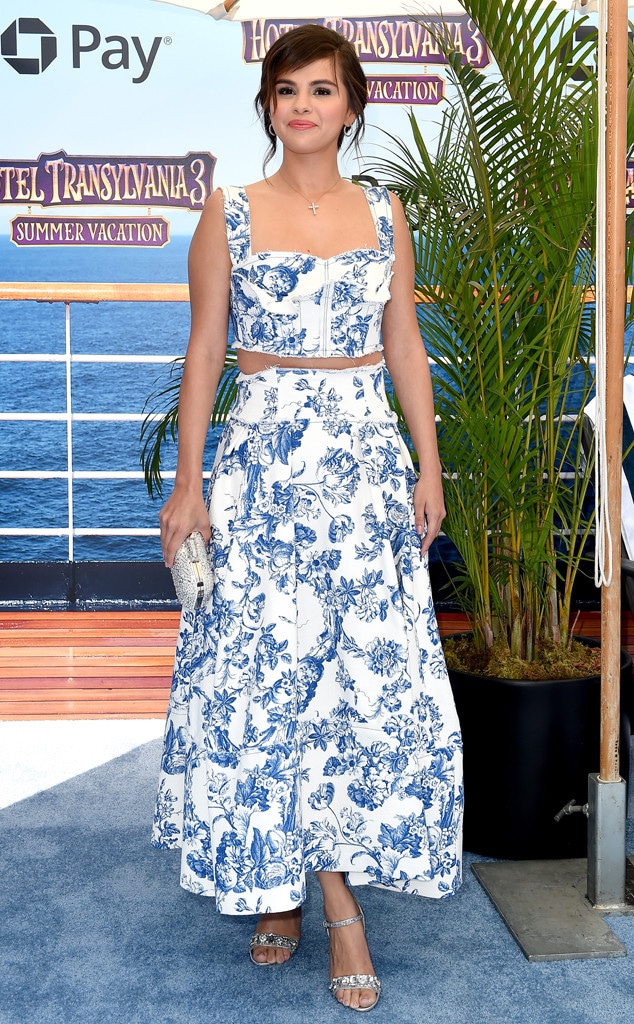 Axelle/Bauer-Griffin/FilmMagic
We can't get enough of Selena Gomez's new song.
The 26-year-old singer has collaborated with Benny Blanco, Tainy and J Balvin on the track "I Can't Get Enough," released Thursday.
"Crazy/I like that, you like that, so let's be crazy/The contact, impact, I want that daily," Gomez sings on the new track. "Our breath getting deeper, deeper, lately/I like that, baby."
Gomez later sings, "No one's gotta know, we can keep it low-key/I'll be fine alone, long as you're alone with me (Tell 'em)/So incredible, unforgettable on me/Keep your body on me."
The group of artists had been teasing the collab on social media, sharing the cover art for the song with their fans.
In the days leading up to the song's release, cameras spotted Gomez hitting the recording studio, fueling rumors that there's more new music coming.
"Selena has been in the studio working hard. She's putting in long hours and spending all day working on new material," an eyewitness tells E! News. "On Tuesday and Wednesday she was in the studio for eight hours without a break. She looked very refreshed and energetic. She's seems very into what she's working on and loving what she's doing. She has had security with her and they are keeping a close eye on her."
A source also shares with E! News that Gomez is "doing very well" overall.
"She's staying focused on her health and wellness. She has a specific plan and is sticking to it," the insider says. "She's spending time with her close girlfriends and doing the things she loves. She's surrounding herself with positive influences and the people who want to see her succeed. She goes to her Pilates class several times a week, she does acupuncture and therapy, she's hiking and spending time outdoors. She seems happy and knows what she needs to do to stay on track."
It was just last month that Gomez's collab with Julia Michaels was released. The duo teamed up on the track "Anxiety," off of Michaels' new EP, Inner Monologue Part I.
You can listen to "I Can't Get Enough" above!