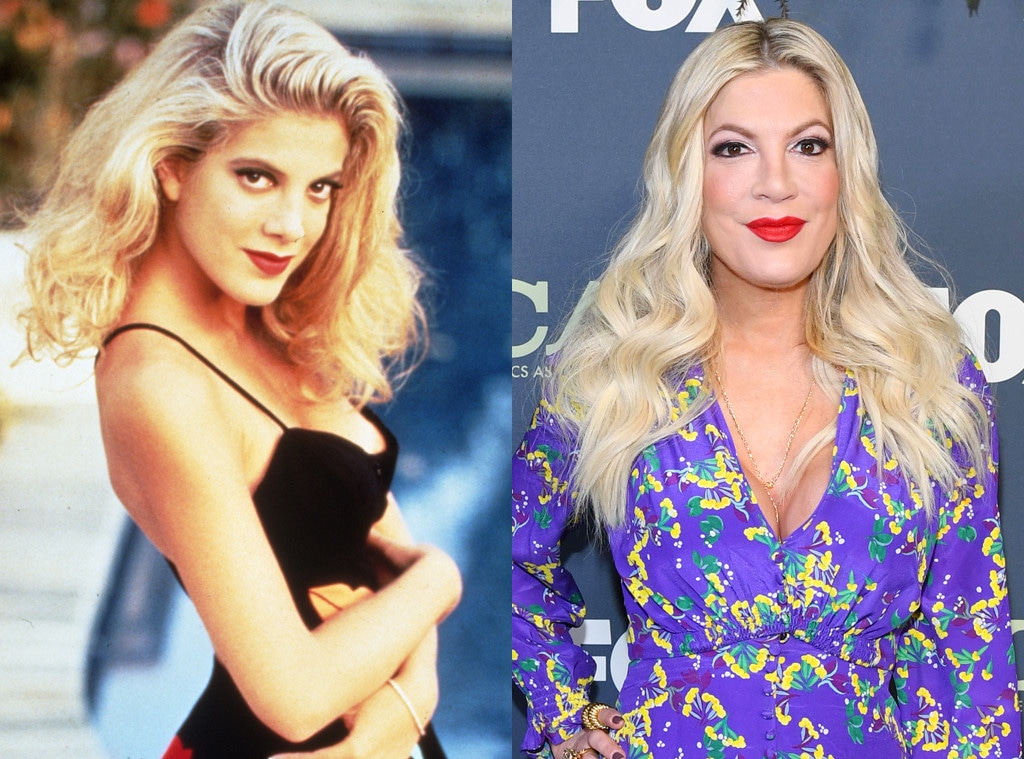 Shutterstock
Calling all '90s teens, this TV news is for you!
If you clutched your $6 pearls and called your bestie the second you found out Donna Martin caught her mother having an affair, then you'll be happy to know that the Beverly Hills, 90210 drama is coming back.
Fox is reviving the soap opera with a new limited series. It might have a new name—90210—but the scandal and insatiable romances should still be the same.
Come summer, old fans and new can tune into the new show. Best of all? Most of the original cast from the '90s series are returning.
Tori Spelling, Jason Priestley, Jennie Garth, Ian Ziering, Gabrielle Carteris and Brian Austin Green are set to star in a six-episode event series.
Two main actors from the original series have yet to join the lineup, Luke Perry and Shannen Doherty. Perry is currently starring in The CW's Riverdale, however, Entertainment Weekly reports, "the door is open," so the two could still star in the revival series.
If you love drama and scandal, expect to see that in the revival series because the show comes with "a big twist," according to a press release sent to E! News.
According to Fox, the cast will portray "heightened versions of themselves in a brand-new serialized drama—with a healthy dose of irreverence—that is inspired by their real lives and relationships."
mikel roberts/Sygma via Getty Images
The 1990s show aired for 10 seasons, and it was rebooted in 2008 with the show name changing to 90210. It ran for five season on The CW and Garth, Doherty and Spelling starred in the series.
Beverly Hills, 90210 was basically the Vanderpump Rules of the 1990s, and now soap opera lovers will get to join the fun all over again. Hopefully, with a lot more drama and romance in store.
To see what the cast looks like now, check out our gallery below. It will be the refresher you need before the show hits this summer.
Time to plug in your landline, because you'll want to talk all about the series the old-school way.