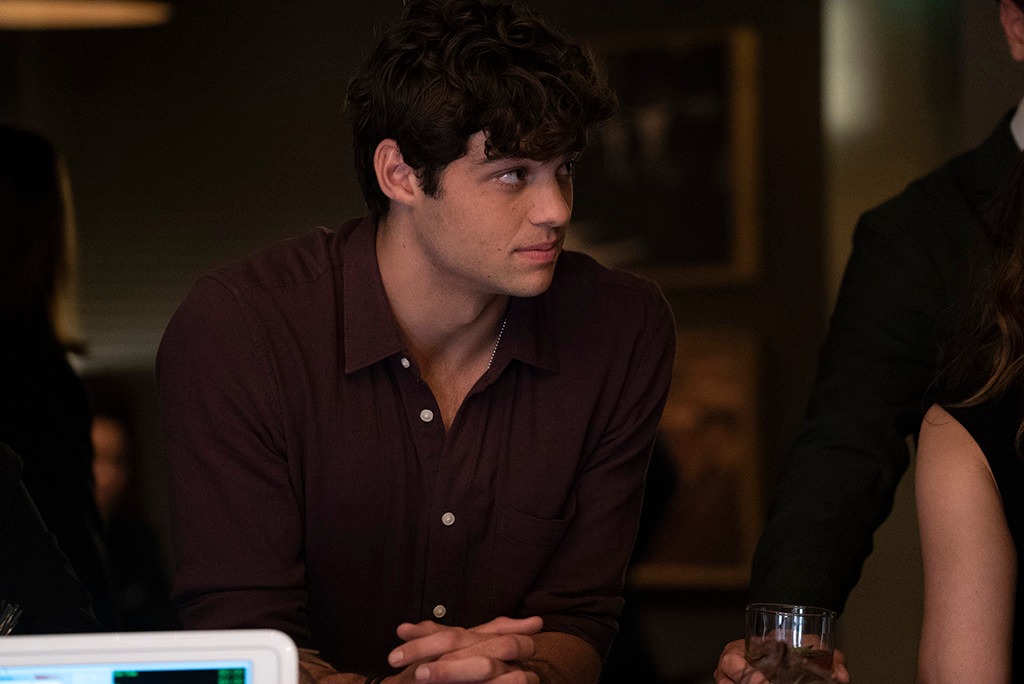 Freeform
Oh how we have missed you, Jesus. 
Noah Centineo made his Good Trouble debut this week and he did it with quite the bang. Literally. He hooked up with Callie's (Maia Mitchell) coworker, Becca (Molly McCook), and his very first scene featured him shirtless, lounging in Becca's bed while she brought him coffee. 
We then went back and saw how the hook up happened, though first we had to discover that Jesus is now a contractor who builds treehouses, but wants to get into tiny house building. Nearly everyone else at the Coterie was a little too busy to show him around LA, so Dennis took Jesus to a bar, where he saw Rebecca from afar. (That rhymed, sorry.) 
Most of Jesus' story was actually about wanting to build tiny houses, and even finding a dude to invest in his tiny house idea thanks to Dennis, and Mariana was not so thrilled that her brother was suddenly succeeding at tiny houses and she could barely get a room full of engineers to acknowledge her. 
So Jesus sat her down and talked her down with a heart-melting brotherly speech, all in the midst of wooing Becca with lines like "My buddy wants to get your phone number 'cause he wants to know the best way to get ahold of me in the morning." 
Is that...a joke?! 
Anyway, we GIF'd some of Jesus' best moments. 
We sacrifice a lot for our job. 
There he is, wearing a suit. 
But it wasn't all just Jesus being his attractive self and trying to build tiny houses while Mariana dealt with stupid sexism. Callie discovered that Becca had been transferred to her job with Judge Wilson because she was sexually harassed by her old boss, a federal judge. She didn't want to report it, and Callie ended up doing it for her...right before she discovered it was Becca who her brother was hooking up with. 
As usual, everyone's in the middle of a glorious mess and we are thankful for this show. 
Good Trouble airs Tuesdays at 8 p.m. on Freeform.