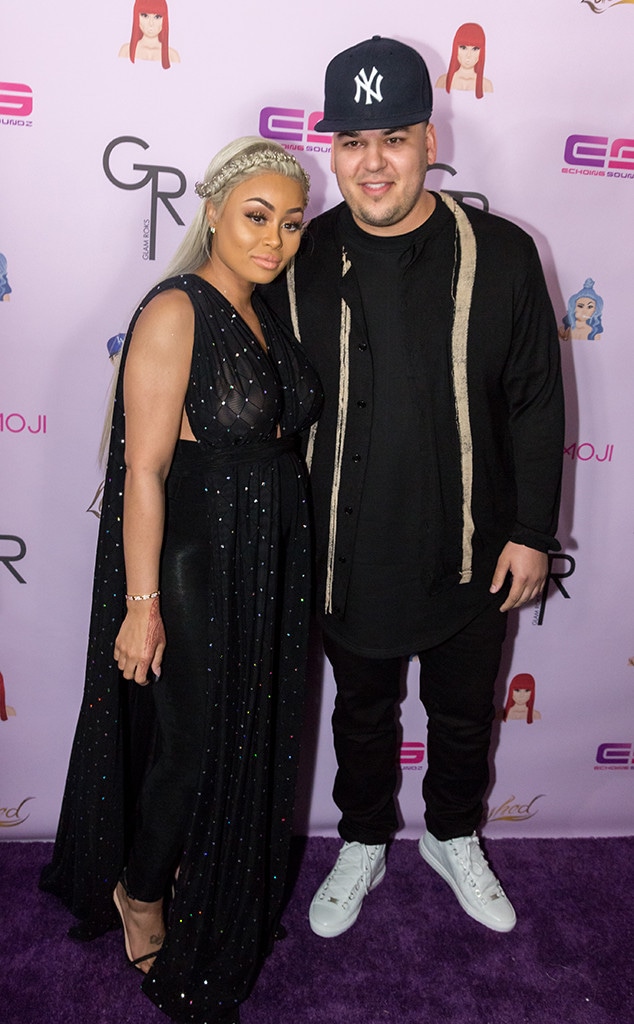 Greg Doherty/Getty Images
Rob Kardashian and Blac Chyna are putting their daughter first.
In two separate social media posts, the parents to Dream Kardashian set the record straight on any and all custody battle rumors.
As it turns out, the pair appears to be on a united front when it comes to their baby girl.
"Angela and I are both actively co-parenting and there are no pending or active custody cases," Rob shared on Twitter Tuesday morning.
Chyna added, "Robert and I only concern is what's in the best interest of our daughter that we both equally love. Additionally, Robert is a wonderful father to our Dreamy!"
In recent months, the former couple has made headlines for their court battles.
Back in November, Rob filed court documents asking for lower child support. Soon after, Chyna's attorney Lisa Bloom would release a statement about the state of affairs.
Watch:
Rob Kardashian Requests to Reduce Child Support Payments
"We believe Rob Kardashian has deliberately retreated from social media to reduce his income so that he can pay less child support. Poor little rich boy. What kind of father doesn't want to support his own baby?" Lisa shared. "In the meantime, Blac Chyna continues to work hard as a single mother supporting her children, as she has always done, whether Rob chooses to help or not."
Rob and Chyna ultimately went their separate ways in February 2017 after a whirlwind engagement.
And while the former couple's daughter splits time between mom and dad, Dream has been able to create special memories with both parents.
"Dream is the cutest little girl and has such a fun personality," a source previously shared with E! News. "She walks and talks now, she says small, basic words and she knows everybody's name. She also loves to dance when she's at home with Chyna and when friends come over to visit."