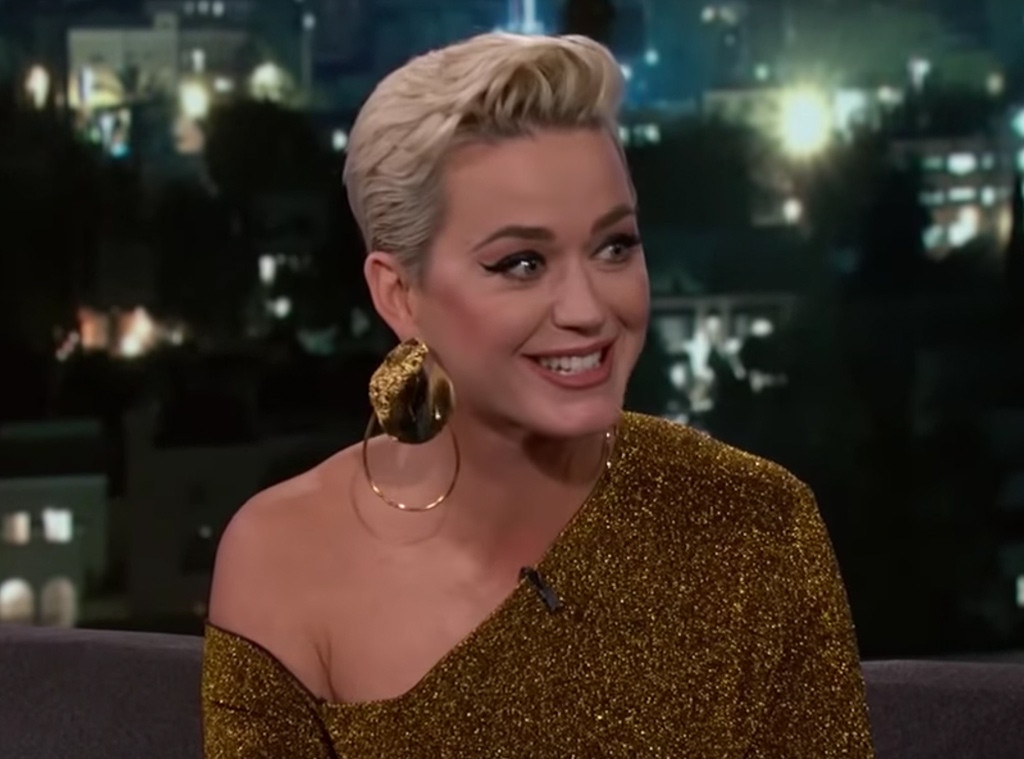 YouTube
Now that's how you pull off a proposal.
Katy Perry appeared on Monday's episode of Jimmy Kimmel Live! and revealed how Orlando Bloom  popped the question.
The 34-year-old singer and the 42-year-old actor got engaged on Valentine's Day. Perry said the two went to dinner and had plans to go see some art. So, you can imagine her surprise when Bloom took her on a helicopter ride instead.
"Very Bachelor," host Jimmy Kimmel joked.
However, the proposal didn't go exactly as the Pirates of the Caribbean star had planned. During the helicopter ride, Bloom gave Perry a sweet note for her to read while he pulled out the ring and popped some champagne.
"The champagne is, like, broken. The bottle is everywhere, and I'm still looking at the note," Perry recalled. "He's pulling out this box that's too big for his coat pocket. It rips his coat pocket, and his elbow goes into the champagne."
Even still, Perry said the proposal was "really sweet."
The surprises didn't stop there, either. After their helicopter landed on a rooftop, Bloom took Perry inside the building, where her family and friends had gathered to celebrate their new relationship status.
"He did so well," she said.
Bloom popped the question with a flower-shaped sparkler worth approximately $5 million. The ring features a pink center stone and is surrounded by diamonds.
When asked if she had any influence in the design, Perry said, "I voiced my opinions."
In addition to talking about her proposal, Perry shared the sweet story of how their love story began. According to the "Firework" star, it all started at the Golden Globes three years ago when Bloom stole her In-N-Out burger.
"I was sitting with Denzel Washington, and he took it and I was like, 'Wait, who? Oh, you're so hot. Fine, take it,'" she recalled. "Then I saw him at a party and I was like 'How are those onions resting on your molars?' He's like, 'I like you.'"
Watch the video to see the interview.