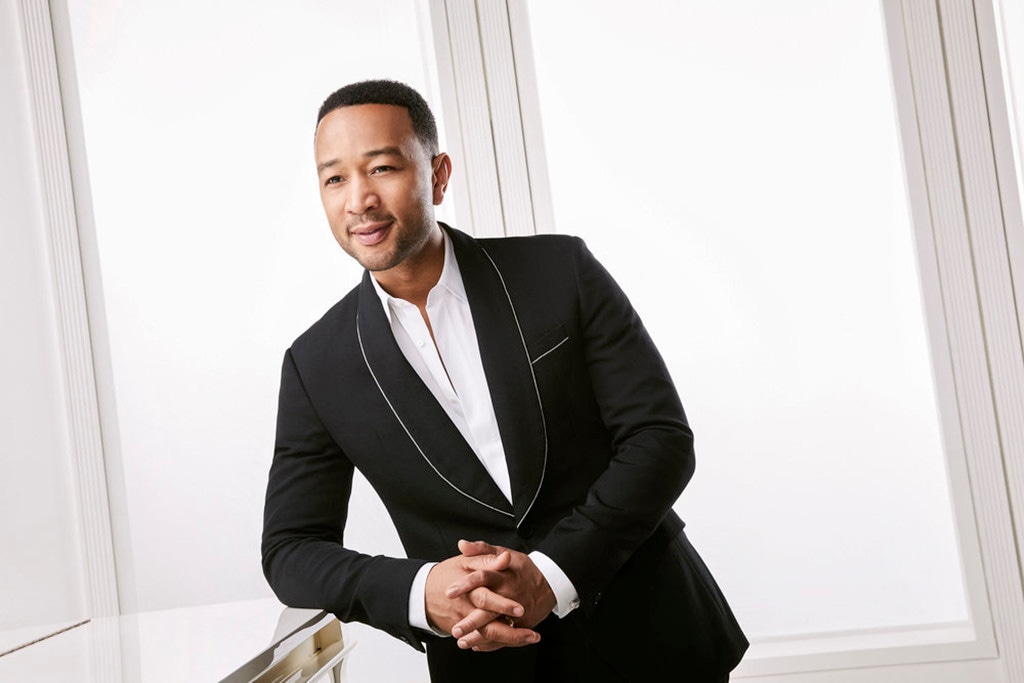 NBC
Voice coach John Legend, where have you been all our lives? 
This season 15 Voice panel is a very good Voice panel, at least if the very first episode of the blind auditions is any indication. Legend joined Kelly Clarkson, Blake Shelton, and Adam Levine for this season, and right out of the gate, he was a delight. In honor of the show's new addition, let's talk about all the moments he killed it in the premiere. 
When Blake Blocked Him 
Legend didn't even get a chance to fight for the first contestant, because Blake blocked him immediately. "Who blocked me? They don't want us to be together. They're haters. How am I the first person blocked?" 
He's Lived in New York
"I lived in New York for 15 years if we're bonding based on locations," Legend offered after a contestant had a moment with Kelly over being from Texas. It worked (especially after he told her she had magic), and John won the first four-chair turn of the season. Later, he won also won the second! 
The Audience Loves Him 
"We love you John," some girls shouted from the audience. "I love you more, bro," a man then shouted. John blew them all a kiss. 
John Takes His Time 
Kelly tried desperately to convince a contestant she should choose her because she turned around immediately, while John waited a bit, but John was ready. 
"I like to take my time," he said smoothly. "I proposed to my wife after five years of dating, but that doesn't make us any less in love, and that doesn't make our marriage any less beautiful and perfect, so I take my time to decide, but when I decide, I do it because you are special."
The contestant still picked Kelly, but we'd totally marry John. 
John's In Shock
John turned around at the end of a performance of TLC's "No Scrubs" and was quite surprised. 
"She's white!" he observed before gleefully joining in on making fun of Blake still tweeting from a computer as opposed to a phone. (The white rapper ended up choosing Blake with a "I'm probably going to regret this.") 
Blocked Again
"As you can see, I've been denied the opportunity. We could have made beautiful music together," he told a contestant. "I've already been blocked twice!" 
Honestly, the other coaches are not wrong...
Later he sang "Just keep blockin', and blockin',' and blockin'" to the tune of Ariana Grande's "Breathin'" and we smell a single, a collab, or at least a youtube remix, please! 
The Voice continues tomorrow at 8 p.m. on NBC. 
E! and NBC are both part of the NBC Universal family.