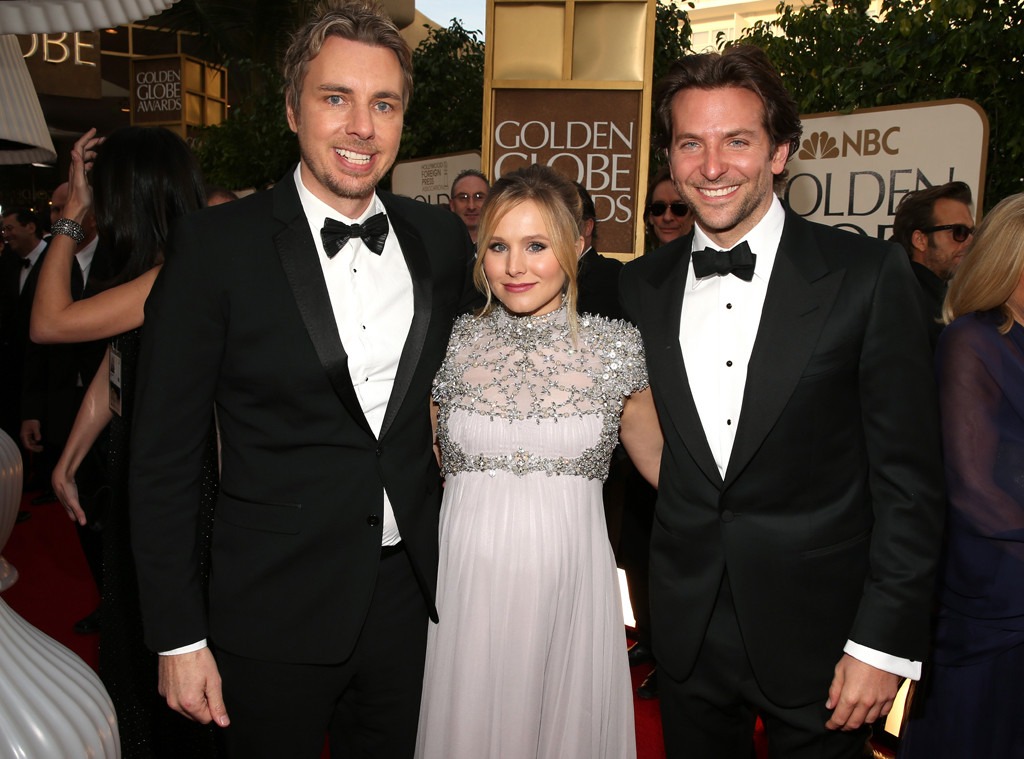 Christopher Polk/NBC/NBC via Getty Images
Dax Shepard is opening up about his "sweet bromance" with Bradley Cooper.
The 44-year-old actor appeared alongside wife Kristen Bell on Monday's episode of The Ellen DeGeneres Show, where he was asked about his friendship with the A Star Is Born director. Shepard and Bell actually bumped into Cooper at the 2019 Golden Globes, shortly after Shepard had gushed about Cooper on a January episode of Ellen DeGeneres' daytime show.
"Immediately he says, 'I saw you on Ellen,'" Shepard recalled of the award show encounter with Cooper. "And he said, 'I was watching it and it was really funny.'"
But, Cooper noted that his "heart sank" during the interview when Shepard said he only "liked" him. Though he "felt a lot better" after hearing Shepard later say, "I love Bradley."
"So, I think we were both so moved by that, then this took place," Shepard said on Monday's episode as a picture of him and Cooper sharing an embrace at the Golden Globes appeared on the screen.
Bell, who was nominated at the ceremony, joked that she was off to the side "lonely as can be" during this moment.
"Just really wondering why I'm not involved!" Bell said as the audience laughed. "I mean honestly!"
Watch the video above to see Shepard dish on his bromance with Cooper!