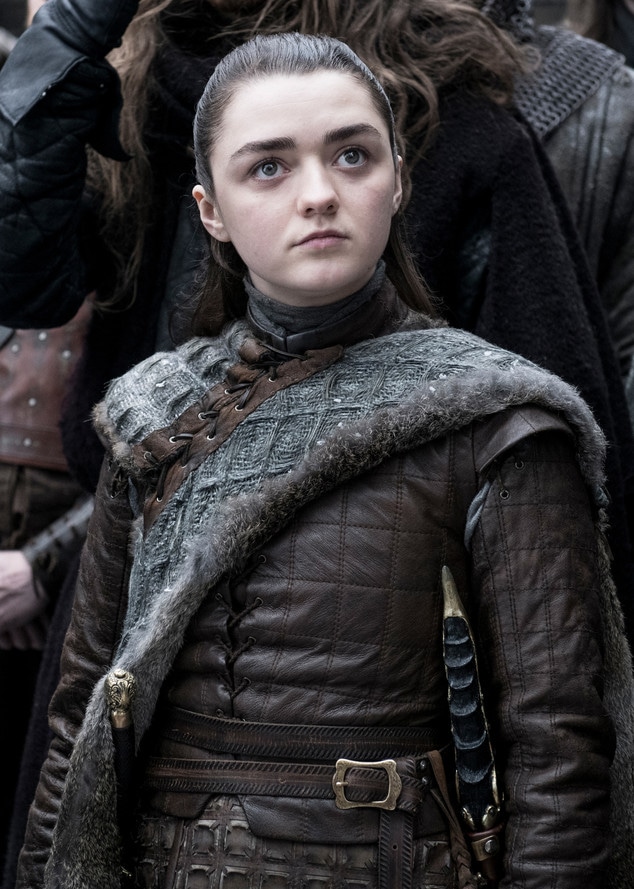 Helen Sloan/HBO
You want some Game of Thrones footage, you got some Game of Thrones footage. 
Sure, it's like three seconds long, but it's something, and it comes along with sneak peeks of all of HBO's upcoming new shows and new seasons. Unsurprisingly, the wall makes multiple appearances in the teaser, which is airing tonight alongside the finale of True Detective. 
The brief GOT bits show a dragon flying over an army while Arya looks up, almost smiling. We also see a glimpse of the wall crumbling, and a look at some of the major players in the upcoming battle: Jon Snow, Daenerys Targaryen, the Night King, the dragons, and Tormund. 
The teaser also shows a little bit of new footage from the second season of Big Little Lies, featuring Meryl Streep, and first looks at Watchmen, the Deadwood movie, Chernobyl, His Dark Materials, Euphoria, The Righteous Gemstones, Mrs. Fletcher, Years and Years, Native Son, Gentleman Jack, Los Espookys, Catherine the Great, O.G., The Case Against Adnan Syed, and new seasons of Barry, Veep, Succession, and more. 
If you don't feel a good mix of tired and excited after watching this teaser, then you've got your life more together than we do. 
Game of Thrones returns for its final season on April 14. Big Little Lies returns in June, and Veep's final season premieres March 31 on HBO.