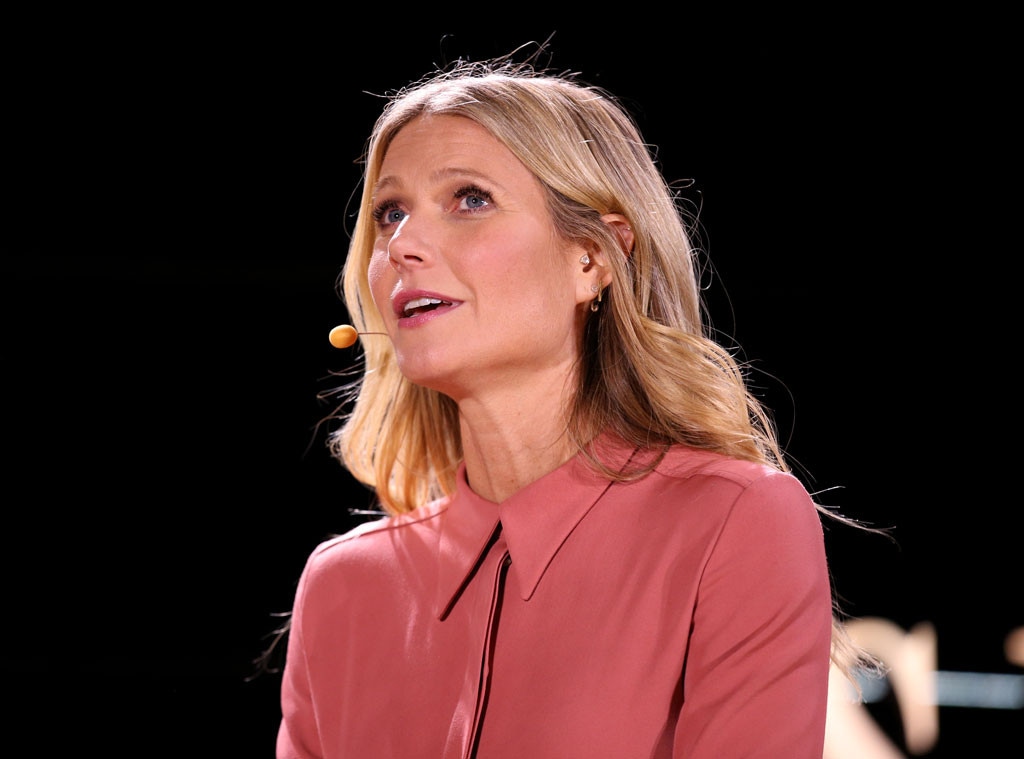 Phillip Faraone/Getty Images for The Wall Street Journal and WSJ. Magazine
Gwyneth Paltrow has filed a countersuit revolving around an alleged ski accident that occurred in 2016, according to court documents obtained by E! News.
On Jan. 29, E! News reported that the Goop founder was being sued by a man named Terry Sanderson after an alleged hit-and-run incident at Deer Valley Resort in Park City, Utah. According to documents in Sanderson's lawsuit, "Gwyneth Paltrow skied out of control and hit the back of Terry Sanderson, 72, another skier, who was downhill."
Court documents filed on behalf of Sanderson at the time stated Paltrow "skied out of control" which caused him to be knocked "down hard, knocking him out, and causing a brain surgery, four broken ribs and other injuries." According to the documents, Sanderson and a witness allege, "Paltrow got up, turned and skied away, leaving Sanderson stunned, lying in the snow, seriously injured." 
CNN reports Sanderson is seeking over $3 million in damages.
Paltrow, however, is now reportedly claiming to be the victim in her countersuit case against Sanderson.
The complaint alleges, "She was enjoying skiing with her family on vacation in Utah, when  Plaintiff—who was uphill from Ms. Paltrow--plowed into her back. She sustained a full 'body blow.' Ms. Paltrow was angry with Plaintiff, and said so."
According to the court documents, Sanderson allegedly "does not remember what happened" whereas Paltrow "remembers what happened very clearly."
The accident purportedly left the Iron Man star "shaken and upset."
Her complaint states, "He demanded Ms. Paltrow pay him millions. If she did not pay, she would face negative publicity resulting from his allegations."
Additionally, Paltrow's countersuit claims a ski resort employee witnessed the alleged accident and wrote a report that Sanderson had "taken [Paltrow] out from behind."
Sanderson, however, alleged in his lawsuit that Paltrow's ski instructor Eric Christiansen "filled out and signed an incident report falsely stating that Gwyneth Paltrow did not cause the crash even though [Christiansen] did not see the crash."
Paltrow's countersuit also mentions some of Sanderson's supposed medical history. According to Paltrow's suit, Sanderson "told his doctor about one year earlier that he was blind in his right eye, and that his vision in his left eye was decreasing."
On Wednesday night, Sanderson's attorneys released a statement just hours after Paltrow filed her countersuit.
The lawyers, Lawrence D. Buhler, Robert B. Sykes and C. Peter Sorensen, called Paltrow's suit "rife with errors."
"Gwyneth Paltrow skied into Dr. Terry Sanderson's back, breaking 4 of his ribs and leaving him with a concussion," their statement alleges. The note says a witness named Craig Ramon "confirms that Ms. Paltrow struck Dr. Sanderson in the back. Then Ms. Paltrow left the scene of the collision."
Sanderson's attorneys allege Paltrow violated the law when "she and her group of family, friends and ski instructors failed to notify ski patrol" after Sanderson was allegedly hit and injured. According to their statement, alerting patrol about an accident is "required by a criminal statute in Summit County, Utah."
Paltrow told E! News in a statement at the time of Sanderson's lawsuit, "This lawsuit is completely without merit and we expect to be vindicated."