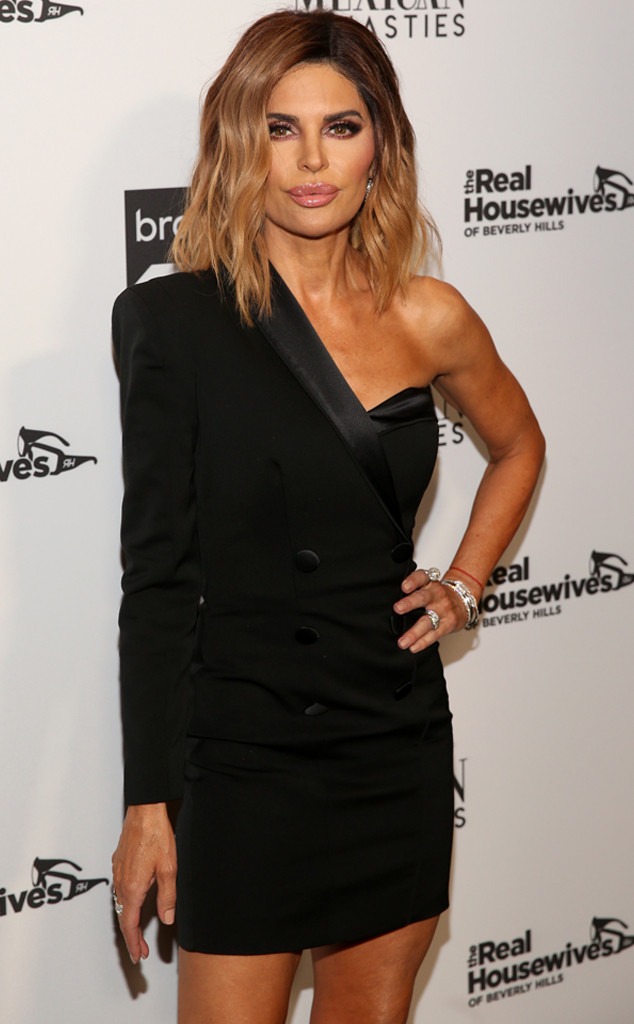 Bravo
Believe it or not, there was a time when Lisa Rinna was not involved with The Real Housewives franchise. The soap star was on Watch What Happens Live with Andy Cohen alongside Carson Kressley and discussed her secret Housewives origins.
While discussing Kressley's accidental Real Housewives of New York City appearances, Rinna brought up her first-ever Housewives appearance—it was on RHONY.
"Sweetie, you were on season two episode seven," Andy Cohen said. "It was the episode where [Bethenny Frankel] called [Luann de Lesseps] a snake at the fashion show…You were sitting between Kelly Bensimon and Bethenny and it was super uncomfortable, I loved it."
"Yes! And I had no idea what I was in the middle of. None!" Rinna said.
"It was an iconic episode for me," Cohen said.
A caller asked Rinna if she was ever approached for the show before she joined in season five and Rinna let Cohen take it away.
"We did talk to Lisa at the beginning…season one and put her on tape. I felt very strongly, for better or worse, that…I didn't get it. I felt like it should be all unknown people. Even though Kim and Kyle [Richards] had acted years before, whatever, I felt like Lisa Rinna was too much of a personality and name. And then, by the way, when you did join, I was like, 'It's time for Lisa Rinna to join.' You had been on this show, I knew that you knew the women, you had a long history. I just felt that the show needed to establish itself on its own, before in my mind I could ever picture it," Cohen said.
"And I totally agree," Rinna said.
"And then at the time, I was like, 'Oh my god, we need Lisa Rinna. It's the time,'" Cohen said.
"Everything happens for a reason. Always," Rinna added.
Rinna joined the cast in season five after appearing as a guest in season four. She joined alongside fellow soap star Eileen Davidson, who has since left the show. The current cast includes well-known actress Denise Richards and Rinna said she gave her all the tips of the trade before the Wild Things star joined the cast. Click play on the video above to hear more.
Watch What Happens Live airs Sunday-Thursday, 11 p.m. on Bravo.
(E! and Bravo are both part of the NBCUniversal family.)