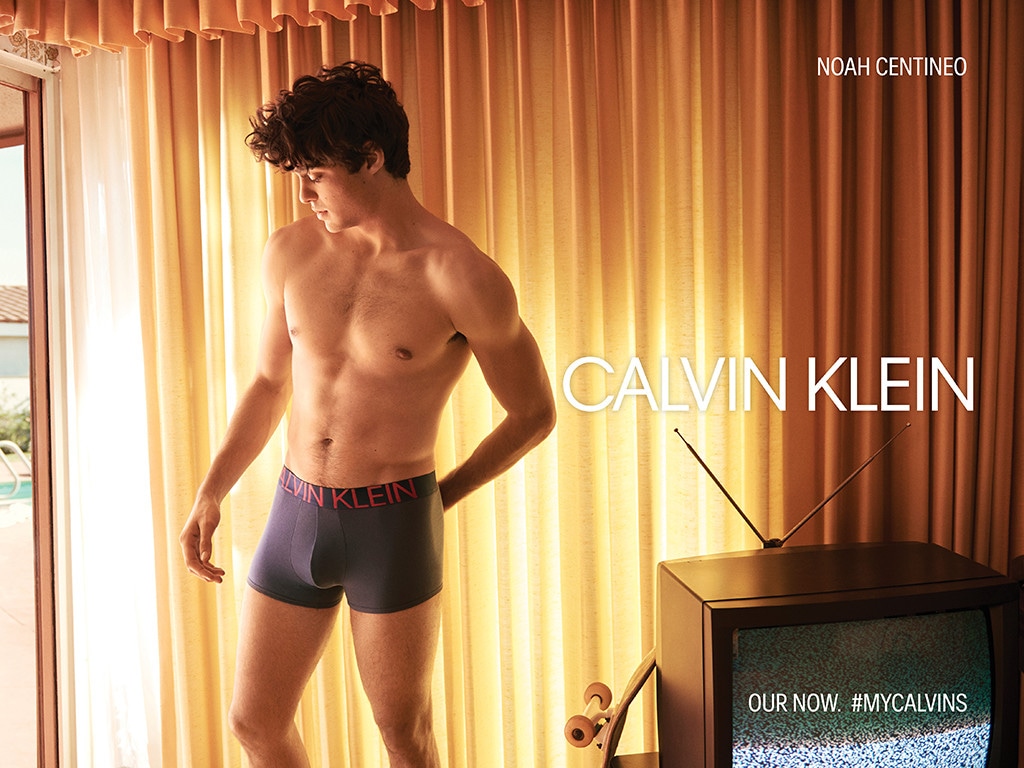 Glen Luchford
Well this is one way to start the work week!
Just a few days after Shawn Mendes practically broke the Internet by teasing his Calvin Klein photo shoot, the underwear company has officially decided to reveal their new campaign.
According to the iconic brand, the Spring 2019 campaign "captures the raw and honest emotions and experiences of youth today."
And with photos shot in a familiar suburban environment including bedrooms and bathrooms, "the coming-of-age concept evokes universal truths of curiosity, companionship, sexual exploration and the spirit of rebellion."
Noah Centineo made his campaign debut this season posing in a variety of Calvin Klein pieces including a classic white T-shirt and boxer briefs.
As for Kendall Jenner, she returned for another campaign where she posed in a black bra and a similar classic white T-shirt.
"I don't think youth has an end really," the Keeping Up With the Kardashians star shared in the campaign's video. "I think it's all in your soul and how you feel rather than an actual age." A$AP Rocky is also featured in the star-studded campaign.
Perhaps the photo shoot making the most headlines is from none other than Shawn. As soon as the "Stitches" singer shared a sneak peek of his boxer briefs, more than a few celebrity friends couldn't help but comment.
"Killin' it," Jennifer Lopez wrote in the comments section with fire emoji's. One Republic's Ryan Tedder added, "Someone somewhere is realizing right now this photo was taken in their Airbnb…"
As for Charlie Puth, he simply wrote, "hahah!!!! Ooooh S--t."
We told you it was quite the way to start off a work week!