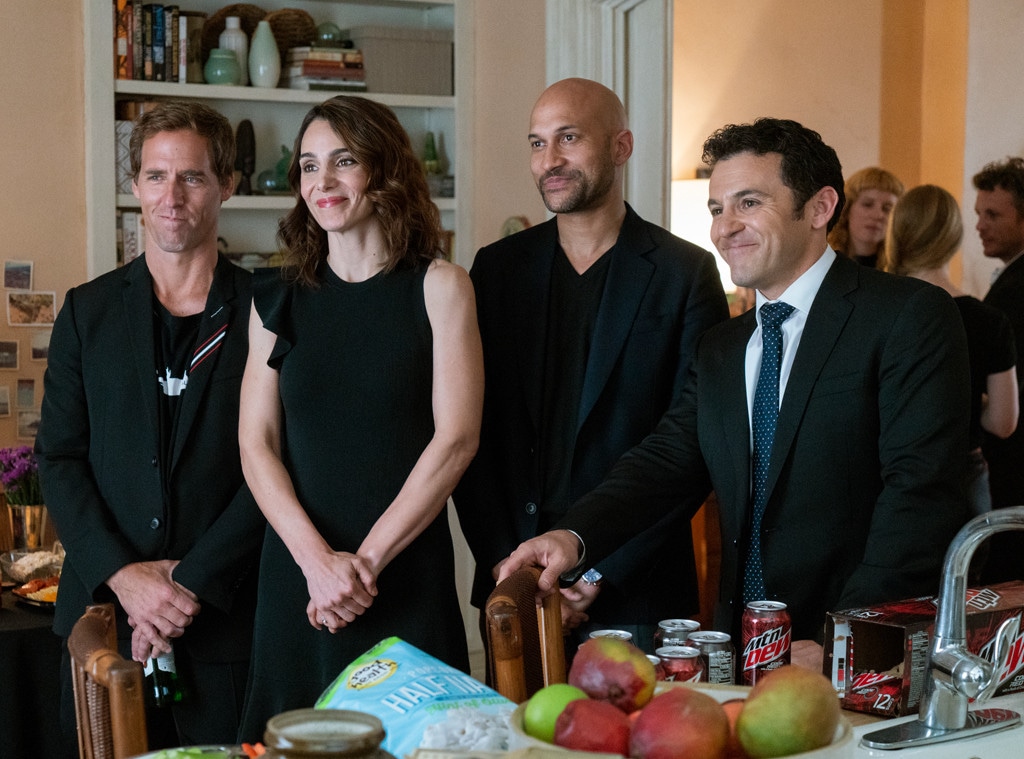 Netflix
Netflix pulled the plug on not just its remaining Marvel shows this weekend. Friends From College was also canceled by the streaming giant.
Creator Nicholas Stoller confirmed the news on Twitter. "Friends from College will not be returning for a third season. Thanks to everyone who watched it. Happy Presidents' Day!" he tweeted.
Netflix previously canceled Marvel's The Punisher and Marvel's Jessica Jones on Monday, Feb. 18. The third season of Jessica Jones starring Krysten Ritter is still slated to premiere on Netflix sometime in 2019.
Friends From College starred Keegan-Michael Key, Fred Savage, Annie Parisse, Nat Faxon, Jae Suh Park and Cobie Smulders. The comedy, which was not met with much fanfare when it debuted in July 2017, ran for two seasons and produced 16 episodes. Season two dropped in January 2019.
Jessica Jones, The Punisher and Friends From College are just the latest to get canceled by Netflix as the streaming platform continues to grow. Netflix CEO Reed Hastings previously addressed the streamer's cancellation thought process, noting it comes down to how many people are watching (even though they don't reveal that number to the public).
"What really matters is I hope our hit ratio is way too high right now," Hastings said back in 2017. "So, we've canceled very few shows…I'm always pushing the content team, we have to take more risk. You have to try more crazy things, because we should have a higher cancel rate overall. Because then, what you get is you get some winners that are just unbelievable winners, like 13 Reasons Why. Over the last three months [13 Reasons Why] has been a big hit for us. And you know, it surprised us too. I mean, it was a great show, but we didn't realize just how it would catch on."
It comes down to viewers, but for the Marvel show, it's twofold: Disney owned the Marvel shows, Netflix didn't. And Disney is starting its own streaming service with original content, Disney+, a direct competitor to Netflix. While there hasn't been official confirmation about why the Marvel and Netflix relationship ended, it's easy to draw conclusions between the launch of Disney+ and cancellation of the Netflix shows. While commenting on the Netflix cancellations, Marvel Television's Jeph Loeb teased the story of the heroes from Netflix's shows is not over.
See what other shows have been canceled and concluded by Netflix below.