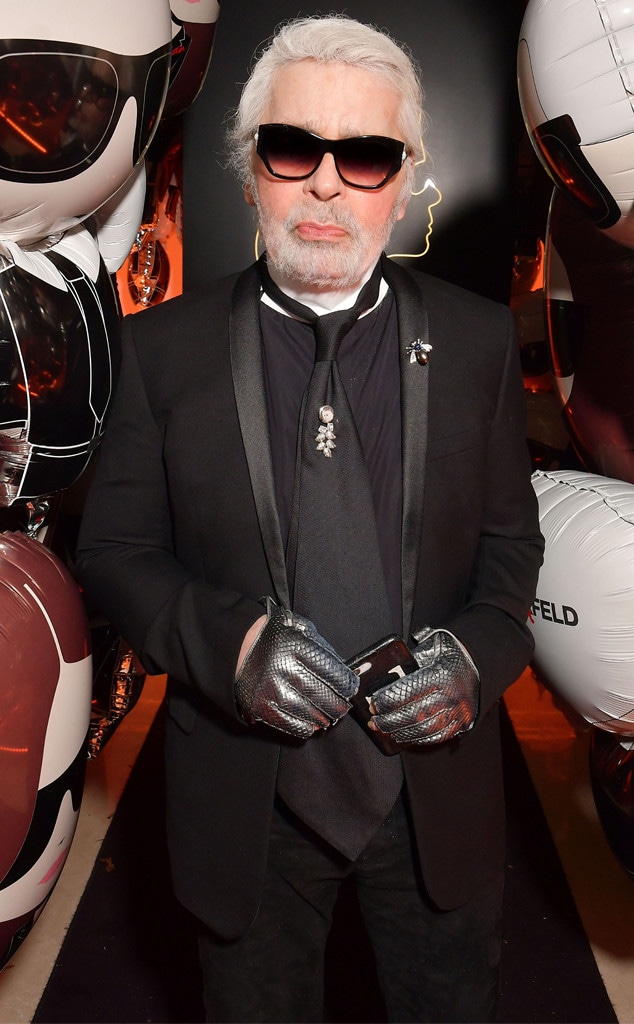 Swan Gallet/WWD/Shutterstock
The fashion world is mourning the loss of a legend. 
Karl Lagerfeld, the longtime creative director of Chanel and Fendi, has died, Chanel confirmed in a statement issued on Tuesday. The cause of his death has not yet been confirmed. The renowned designer was 85 years old. 
"Thanks to his creative genius, generosity and exceptional intuition, Karl Lagerfeld was ahead of his time, which widely contributed to the House of Chanel's success throughout the world," Alain Wertheimer, CEO of Chanel, said in a statement. "Today, not only have I lost a friend, but we have all lost an extraordinary creative mind to whom I gave carte blanche in the early 1980s to reinvent the brand."
As an array of colleagues, friends and admirers pay tribute to the fashion star and honor his memory with social media posts, fans can also reflect on his final work—the Chanel spring-summer 2019 couture show he was noticeably missing from last month.  
While the collection was inspired by his favorite time period and designed by him, the fashion great did not take a typical final bow as the show closed at the Grand Palais in Paris. 
"For the traditional greeting at the end of the show, Mr. Lagerfeld, Artistic Director of Chanel, who was feeling tired, asked Virginie Viard, Director of the Creative Studio of the House, to represent him and greet the guests alongside the bride," Chanel explained in a statement issued at the time. "Virginie Viard as Creative Studio Director and Eric Pfrunder as Chanel's Director of Image continue to work with him and follow through with the brand's collections and image campaigns."
Naturally, his absence sparked concern as many wondered about the cause. Despite any personal issues behind the scenes, the show did not fail to make a sartorial splash as his rich designs filled the runway, culminating in an opulently fitting final look: a bejeweled bathing suit. 
Revisit the looks from his final Chanel show in E!'s gallery below: 
In the words of his eponymous fashion house, "He was one of the most influential and celebrated designers of the 21st century and an iconic, universal symbol of style. Driven by a phenomenal sense of creativity, Karl was passionate, powerful and intensely curious. He leaves behind an extraordinary legacy as one of the greatest designers of our time, and there are no words to express how much he will be missed."