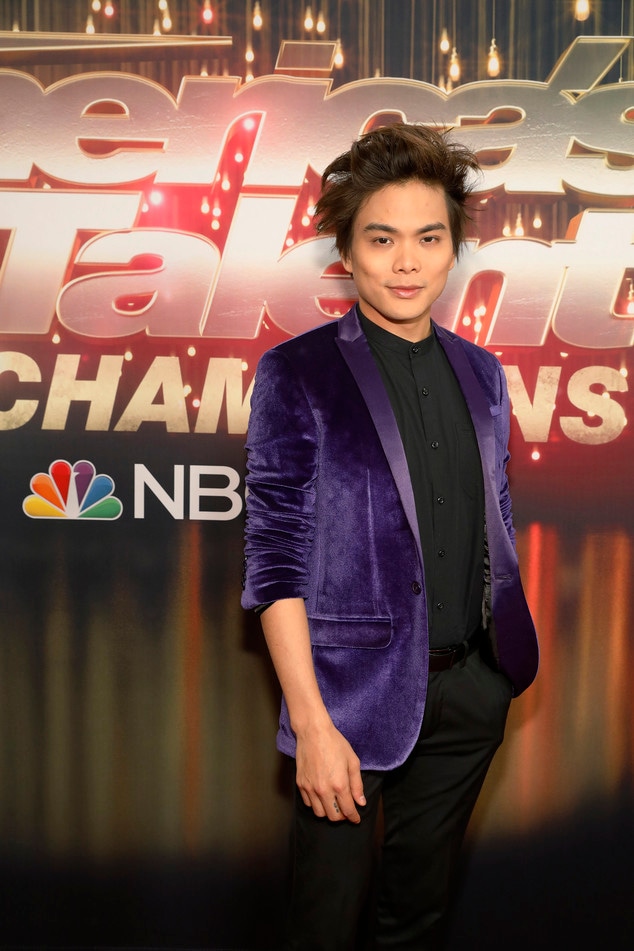 NBC
America's got both talent and a new champion. 
America's Got Talent: The Champions declared a winner tonight, naming magician Shin Lim the champion of all the Got Talent champions. 
Lim also won season 13 of America's Got Talent, and while he may claim to be an ordinary human skilled at close up magic, you cannot convince us he's not an actual wizard. He makes cards disappear into a cloud of smoke and reappear inside Howie Mandel's water bottle. That's not possible without actual magic! It's just not! 
He also can make mysterious pictures appear on cell phones and he can switch out cards that people are literally holding in their mouths, and it's mystifying in a way that almost makes us mad. How?!?! 
Just watch him blow Brooklyn Nine-Nine star Melissa Fumero's mind below. HOW?! 
Shin competed against 11 other finalists for the title, including Darci Lynne Farmer, Kseniya Simonova, Brian Justin Crum, Kechi Okwuchi, Preacher Lawson, Cristina Ramos, Angelica Hale, Jon Dorenbos, Deadly Games, Paul Potts, and Susan Boyle. Tonight's finale narrowed it down to a top five of Shin, Preacher Lawson, Darcy Lynne, Cristina Ramos, and Kseniya Simonova before Shin was announced as the winner. 
AGT returns later this year with a regular season 14, but the show will look just a little bit different. 
Terry Crews, who hosted The Champions, will take over hosting duties from Tyra Banks while Gabrielle Union and Julianne Hough join the judging panel, replacing Heidi Klum and Mel B. Howie Mandel and Simon Cowell will return.
America's Got Talent: The Champions aired on NBC. 
E! and NBC are both part of the NBC Universal family.