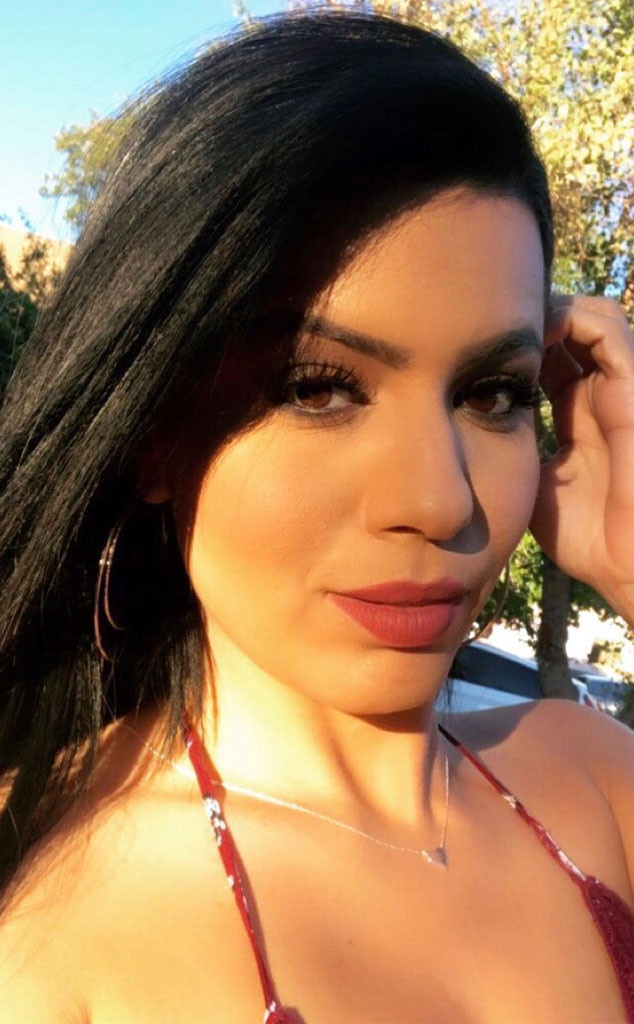 Instagram
There's a new man in Larissa Dos Santos Lima's life!
The 90 Day Fiancé star revealed on Instagram that she's quite smitten, but she has yet to publicly reveal his identity. A 90 Day Fiancé fan page posted screenshots from Larissa's recent Instagram Q&A, where she discussed some details about her beau, including some physical descriptors.
One fan congratulated the reality TV star on her "major upgrade." She replied, "Thank you. He is like a dream."
She also said he is "very private and not into social media," so his introduction on her social media pages may take a bit. "I'll try to keep him out of public eyes for a while," she added.
In another response, Larissa revealed he's 26-years-old, "but more mature than 40."
Her mystery man apparently brought her flowers for Valentine's Day and has blue eyes "like Sinatra."
Plus, he's Italian!
One fan inquired, "Would you say you're in a healthier mental state with your new man?" She responded, "I feel in peace. I thought that be happy was a dead dream. Now I see how much is important kiss and hugs."
Larissa has had a rough couple of months because she was arrested for domestic battery in November and accused her husband Colt Johnson of cheating on her, who later filed for divorce on Jan. 11.
Right after the divorce announcement, Colt posted a long statement on Instagram about their relationship and his feelings about his "soon to be ex-wife."
"I don't understand my soon to be ex wife. She comes to America with literally nothing. The suitcases she used for travel I provided for her. On her arrival I already had clothes waiting for her to wear and everything she needed to start a basic life in America," he wrote. "Over the course of months I continued to provide for her, gave her shelter, food, and supported her wants and dreams."
Larissa started a GoFundMe page after the divorce to assist her in "a new start." The page was removed not long after she set it up and she then went on Instagram Live to ask for contributions to help with legal fees. "It's important to me. The immigration attorney, the divorce attorney and the criminal attorney. The kind of attorney I have to talk to about my case. I not feel happy about it, I not feel proud about it, but it's something that I really need," she told her social media followers.
A few days later, the 32-year-old was charged with domestic violence after her earlier fight with her ex. Court documents obtained by E! News said she "did willfully and unlawfully use force or violence against or upon the person of her spouse."
Although things have turned ugly for the TLC stars, they both seem to be moving forward a bit. In the coming weeks, both Colt and Larissa will be having their own "divorce party" in Las Vegas on back-to-back days. Colt even described it as his "reverse bachelor party."
It'll only be a few more days to see if Larissa's new man makes a cameo at the gathering or not.