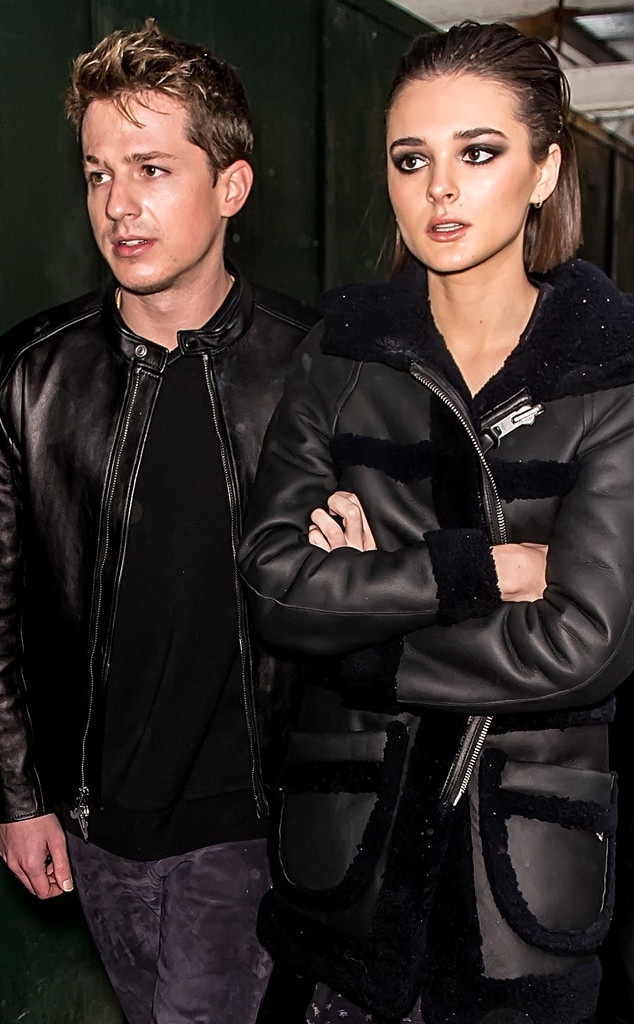 Gilbert Carrasquillo/GC Images
Hey Charlie Puth, how long has this been going on?
As our favorite Hollywood couples took over Instagram today to celebrate Valentine's Day, the "One Call Away" singer appeared to confirm a brand-new romance.
"Happy valentine's day," he wrote on social media while wrapping his arm around Charlotte Lawrence.
Fans spotted the lucky lady in the comments section adding a blushing heart emoji.
Speculation that the pair could be more than friends first sparked earlier this month when they attended New York Fashion Week together. On Tuesday, the pair sat front run at Coach's Men's and Women's Fall 2019 Runway Show.
While many pop culture fans know Charlie for his smash hits like "Attention" and "We Don't Talk Anymore," his new leading lady appears to be into music just as much.
She is an up and coming singer that is performing at venues around the world from now until April as part of the Reckless tour.
"I want to be in love," Charlie previously admitted to The Telegraph when discussing dating in the public eye. "It would be so nice on this tour if I just had a cool girl who could do her own thing but also would be there for me."
He continued, "I've dated famous girls, I've dated not-famous girls and I just need to find someone in the middle who doesn't care about Charlie Puth, but cares about Charlie Puth's heart, I guess…Without sounding so sappy."
Romance aside, Charlie has a busy few months to come. It was recently announced that the singer would serve as a battle advisor for Team Adam Levine on The Voice. New music may also be on the horizon.
"Excited for the next chapter," he cryptically tweeted back in January. "We have all been through a lot."