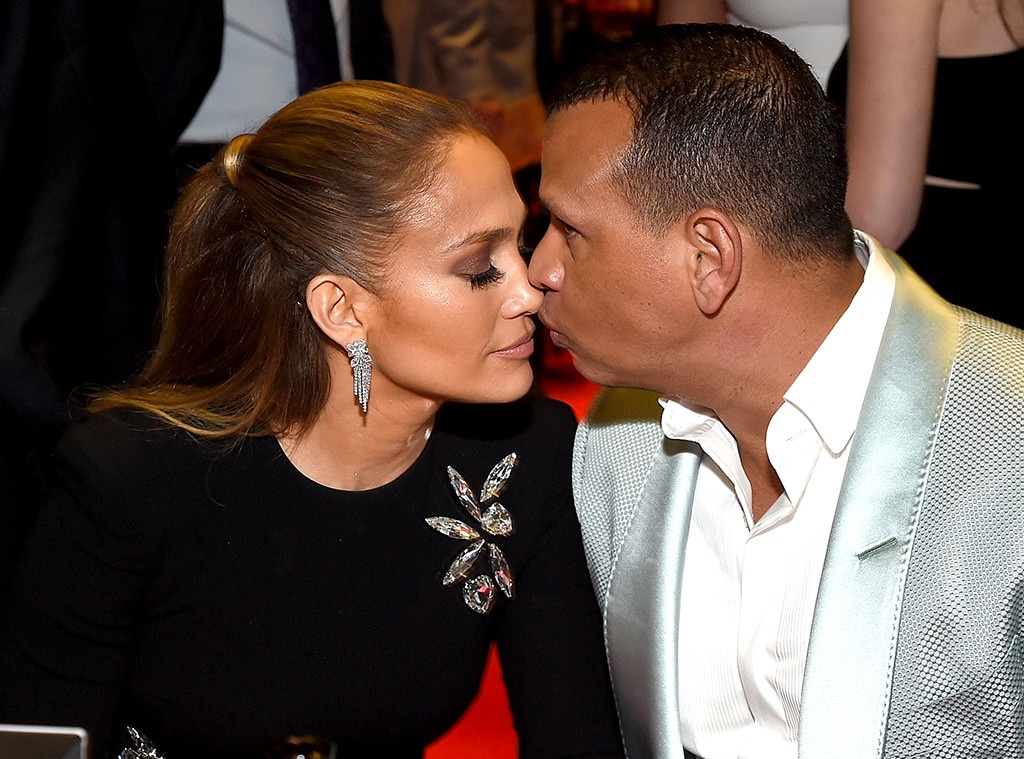 Kevin Mazur/Getty Images for Robin Hood
When Alex Rodriguez started dating Jennifer Lopez two years ago, he knew Valentine's Day was right around the corner. While some new couples may have played down the holiday, the former baseball player decided to embrace it and give his new leading lady the sweetest surprise.
The singer dished on their first Valentine's Day on Wednesday's episode of Jimmy Kimmel Live!. 
Looking back two years ago, Lopez recalled flying into Las Vegas for her residency and feeling tired after her travels. But when she got to her room, she found chocolates, flowers and even a cake. 
"I was like, 'Who sent me all that?'" she recalled. "You know, I didn't know who it was—kind of—because it was kind of new."
While Lopez insisted she isn't high maintenance, the romantic gesture certainly made her feel special.
"But it was really nice because it made me feel like, 'Oh, he likes me!'" the "Jenny From the Block" star continued.
It looks like Lopez has returned the favor, hinting that they're both "generous gift givers." Although, she admitted his gift for this year wasn't quite ready.
"I got some work to do in the morning," she joked.
Luckily, Jimmy Kimmel already had a gift for A-Rod. The host presented Lopez with a plain baseball to give to the former Yankees player. 
"He can play with it; he can throw it; he can hit if he wants," the late-night host joked. "He can do whatever he wants with it. The possibilities are endless."
Lopez and Rodriguez have had a lot of reasons to celebrate lately. They also recently enjoyed their 2-year anniversary.
Happy Valentine's Day, you two!