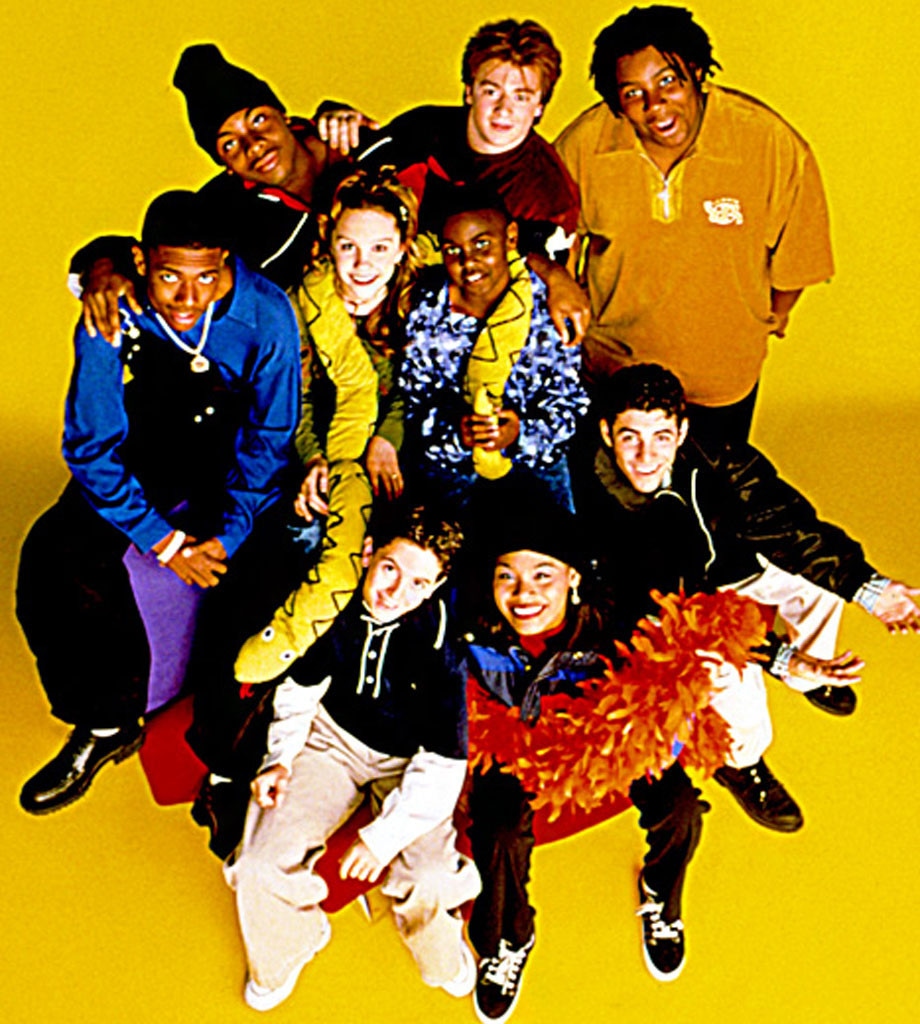 Nickelodeon
Move over Hey Arnold!, Rocko's Modern Life, Invader Zim, Double Dare and Rugrats—there are new Nickelodeon revivals on the block: Are You Afraid of the Dark? and All That are coming back.
Nickelodeon announced its plans to bring back the two shows, along with a new version of Are You Smarter Than a 5th Grader hosted by John Cena, and a SpongeBob spinoff.
The new version of All That will be a weekly sketch comedy series with a new cast and familiar faces from the show's original heyday. Original cast member and Saturday Night Live mainstay Kenan Thompson will executive produce the show along with Kevin Kay. Comedian Jermaine Fowler will consult on the series slated to premiere this summer. The show ran for 10 seasons from 1994-2005. In addition to Thompson, the cast included Lori Beth Denberg, Kel Mitchell, Danny Tamberelli, Nick Cannon, Jamie Spears, Josh Server and more of the years.
Are You Afraid of the Dark? will return in October as a new miniseries following new members of the Midnight Society. The miniseries will coincide with the upcoming Are You Afraid of the Dark? movie in theaters in October 2019. Are You Afraid of the Dark? originally ran from 1990-1996 and was revived for a year between 1999-2000. The anthology series revolved around a group of teens who would gather in the woods at night to share scary stories.
"We have a laser focus on who kids are today, and what they want, so we are making a wider variety of shows and series for them, and we're working with brand-new kinds of talent and producers," Nickelodeon's president Brian Robbins said in a statement. "We have a new creative team in place and a renewed energy that we're harnessing to bring the buzz back to Nick."
Cena will host and executive produce the new 5th Grader show, which is set to follow the original premise of adult contestants putting their knowledge to the test by answering questions taken directly from elementary school curriculum. Expect new game elements to be added to the series as well.
The network is also prepping a scripted musical series from Simon Fuller and Ryan Tedder, a series based on the hit YouTube sensation Ryan ToysReview, and a show looking to crown the best family musical act. There's also The Substitute, a new hidden camera prank show with celebrities going undercover as substitute teachers in a class full of unsuspecting students, an animated series based on the fan-favorite Paddington movies with Ben Whishaw reprising his role as the beloved bear, and LEGO CITY, an animated comedy set in the world of the building block toys.
"Kids today are their own programmers, so we have been working very fast to transfer our expertise as television content makers to all the new places and platforms kids are going to," Robbins said. "Our vision for a new Nickelodeon is to fill up every screen, of every size, to make an impact on as many consumers as we can and to be at the forefront of conversation for today's kids and families."
Nostalgia has been the name of the game from the kids network, which makes sense. The audience Nickelodeon first captured all those years ago are now parent-aged themselves, they'll have the nostalgia factor and it's familiar programming to watch with their children.
The network announced its plans to bring back Rugrats in summer of 2018. In addition to a new animated series, there's a live-action movie in the works.
"Rugrats is hands-down one of the most celebrated cartoons in TV history, and we are thrilled for a whole new audience to meet these iconic characters in brand-new adventures," Sarah Levy, COO of Viacom Media Networks and interim president of Nickelodeon, said in a statement. "What was true in 1991 when the original show premiered is still true today: kids are fascinated with the world of babies. We can't wait for today's kids to meet Tommy, Chuckie and pals."