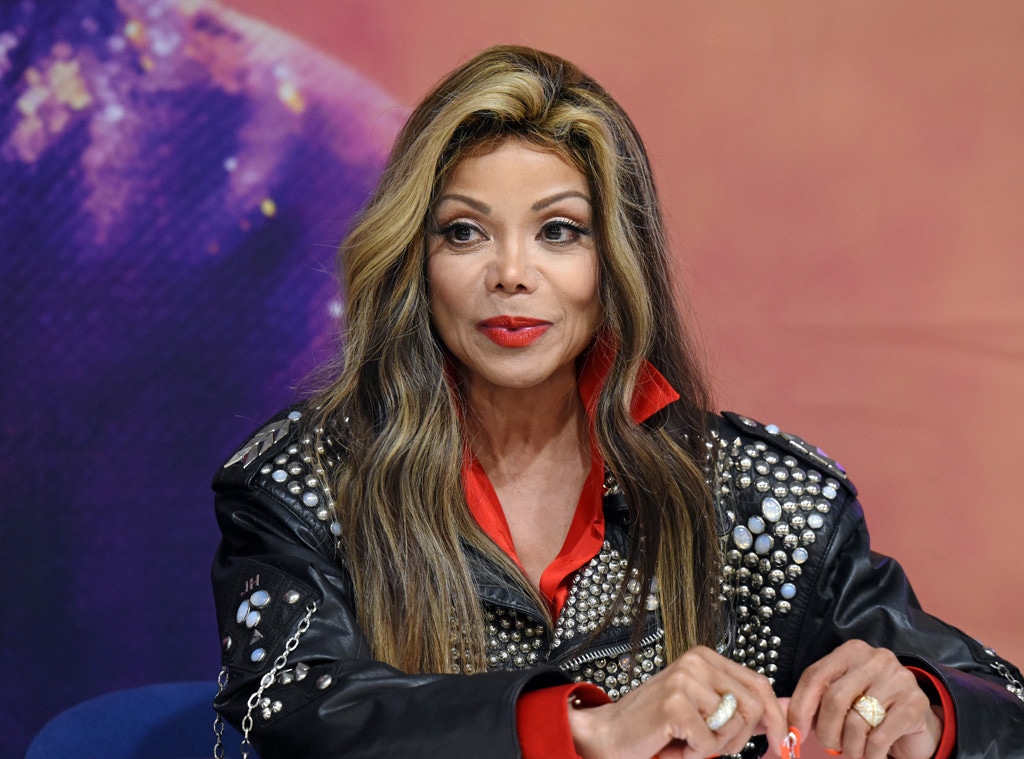 Tristar Media/Getty Images
World, meet the Alien. 
The Masked Singer unmasked another tonight, and it turned out to be none other than La Toya Jackson. The singer and actress and member of the Jackson family had been masquerading as the Alien on the Fox reality show all season, but lost out on votes after competing against all the remaining masks: the Lion, the Rabbit, the Bee, the Peacock, and the Monster. 
La Toya was one of the panel's guesses and has been the reigning guess online ever since she first sang, and was one of the guesses again tonight before she was unmasked. Her last performance was to "Ex's & Oh's," by Elle King. 
We're now just two weeks away from seeing everyone unmasked, and we've been told by Robin Thicke that the finale features the most shocking reveal of all. 
"The most shocking reveal is actually in the last...at the end. I was blown away by the last episode," he told us, only able to say that whoever it is is a "superstar." 
There were a few new clues revealed tonight that really confirmed some of our guesses...and a few that just totally confused us. We've got no clue who the Monster is, and it's sort of delightful. 
Scroll on down for all the clues so far! 
The Masked Singer airs Wednesdays at 9 p.m. on Fox, and the finale is set to air on the 27th with a two hour special that will reveal all (or some) of the show's secrets.