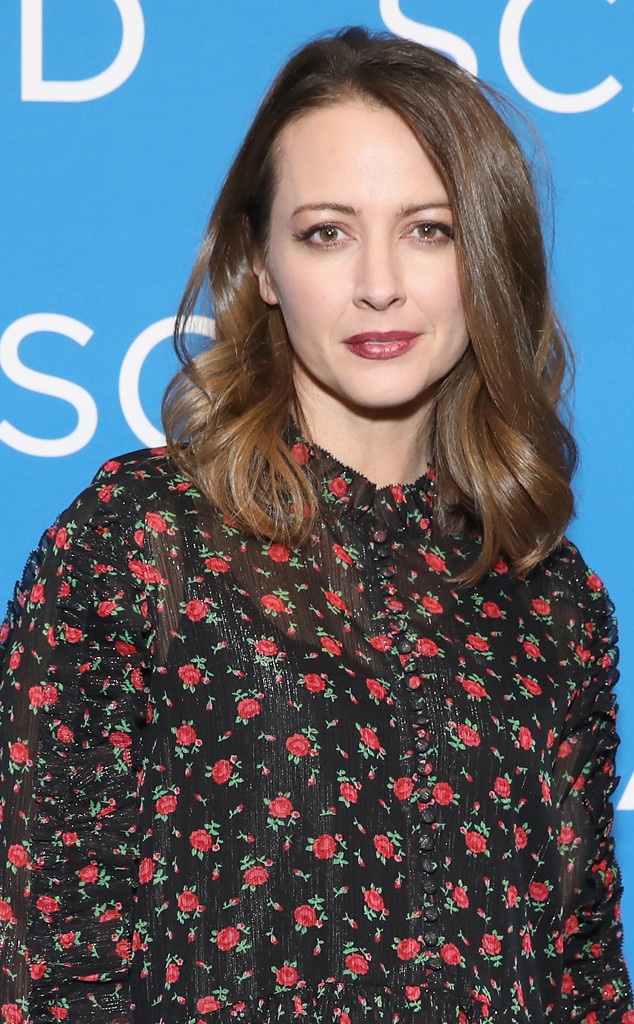 Cindy Ord/Getty Images for SCAD aTVfest 2019
Derek Sheperd's fourth sister is finally making her Grey's Anatomy debut.
Amy Acker, star of The Gifted, Angel, and Person of Interest has been cast to play Kathleen, the one Shepherd sister we haven't yet met, E! News has confirmed. 
She'll make her debut in the upcoming Amelia-focused episode, and we'll hopefully finally learn a little bit about the mysterious Kathleen, who is a doctor like the rest of her siblings, though she specializes in psychiatry. 
Amelia is the only Shepherd sister who has stuck around on the series, and we've met Liz (Neve Campbell) and Nancy (Embeth Davitz) in past seasons. Kathleen is the only remaining piece of the puzzle. 
We've only heard bits and pieces about Kathleen so far, like the fact that she's married and has kids, and Meredith said back in season nine that while "Kate" seems like a good mother, she wouldn't really like to hang out with her. 
Not too much is known about the Amelia-centered episode in which Kathleen will first appear, though Caterina Scorsone told TVLine that the episode is more than just "let's follow Amelia to the neuro lab." 
"It's definitely a little standalone," she said. "It's almost like a little movie on its own." 
Amelia is currently in the middle of a bit of a mess, as she just learned her foster daughter Betty is actually named Brittany, and has been lying about her identity because her real parents have no idea where she is. Plus, her boyfriend is about to have a baby with his ex/best friend while he's also trying to take care of the baby of Betty/Brittany. Plus, you know, brain surgery.
So whatever goes down in the Amelia episode, it's no doubt going to be complicated as hell. 
Grey's Anatomy airs Thursdays at 8 p.m. on ABC.