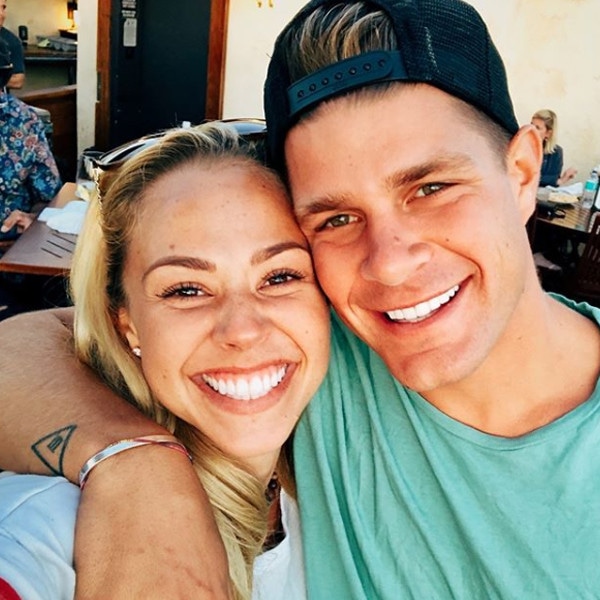 Instagram
When Kara Kay and Alec Merlino found out they were appearing on Survivor, finding love certainly wasn't on their to-do list.
Instead, the $1 million prize was one of their main motivations to leave sunny California and try to outwit, outlast and outplay their competition.
While they may not have made the finals on season 37 of Survivor: David vs. Goliath, the two castaways found a prize each of them never expected. Oh yes, these two found love.
"I think we both started liking each other, but we just didn't know it," Alec shared with E! News exclusively ahead of tonight's season premiere. "Toward the end of the show, when I would walk back into Tribal when I got voted out, I was like, 'She's kinda cute.' And it wasn't until the very last night when the thing kinda happened."
That thing is deciding to turn their friendship into something more. The pair says they started dating May 7, which was the last day they were both in Fiji.
Since then, Alec has moved to San Diego, Calif., to work on his Head & Hart small business. And yes, it helps that Kara calls it home too.
While both parties aren't ones to post couples shots on Instagram each and every day, they assure fans that things are going great.
"Usually our days consist of waking up and we'll bike ride, walk by the bay, run. We just like to get caught up in the moment and we don't like to pull our thumbs out," Alec explained. "I just don't feel the need to post every second of what I'm doing. We're both really good about not having our phones and that's just a testament to our relationship."
Kara added, "And it's a testament to how we started too. We started with absolutely nothing. It's like the reverse Bachelor. You start at your absolute worst with no technology, stripped of everything that is normal in everyday life…We're like way closer than a lot of people ever will get to be."
While the pair agrees that you shouldn't join Survivor to find romance, they are grateful that cupid struck at an unlikely destination.
In fact, they aren't the only contestants to find love on the show. Take a look at some of the other couples formed because of Survivor in our gallery below.
As for the possibility of seeing Alec and Kara on another CBS reality show down the road? Never say never.
"The Amazing Race sounds right up our ally. We both love to travel. We love being competitive and we make a really good team so I think that's something we would entertain," Kara shared. "I don't know about Big Brother."
Alec added, "I would do Amazing Race in a heartbeat…I couldn't do 100 days [on Big Brother]. I couldn't do it."'
A brand-new season of Survivor kicks off tonight with new episodes airing Wednesday nights at 8 p.m. only on CBS and CBS All Access.