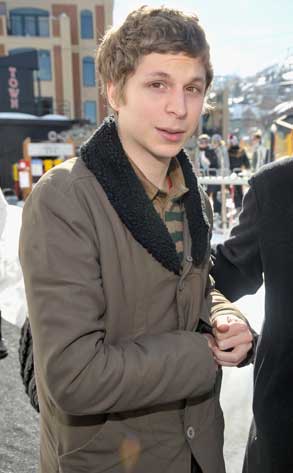 Frazer Harrison/Getty Images
Update Wednesday, 9:19 a.m.: Our own Michael Yo just broke this news to Portia De Rossi! Her response? "That's crazy that you just told me that. Thank you." (Such a polite cast!) So what was the holdup with Michael? Says Portia, "I don't know, I honestly don't. I spoke to Jason Bateman and Will Arnett; I think it was just a matter of timing. I don't know." Portia reports that she doesn't have a script yet, but she is on board even though all the contracts still need their T's crossed and I's dotted: "I just verbally said, 'Hey, I'll do it too.'" As for plot twists, Michael wanted to know: Would there be a Jason/Portia hookup in the movie? Says Portia, "Oh, we're not siblings anymore! That's weird. I don't know about that. That's creepy." She says creepy. What say you? Post in the comments!
--------
Oh happy day!
Inside sources close to the negotiations of the upcoming Arrested Development movie tell me that Superbad and Juno star (and before that, hello, George-Michael Bluth!) Michael Cera has finally agreed to do the feature film project.
Cera had been the lone holdout among the show's stars for several weeks. All other Bluths, including Jason Bateman, Portia de Rossi, Will Arnett, Tony Hale, Jessica Walter, Jeffrey Tambor and David Cross, are already game, according to sources.
So when exactly will the movie happen?