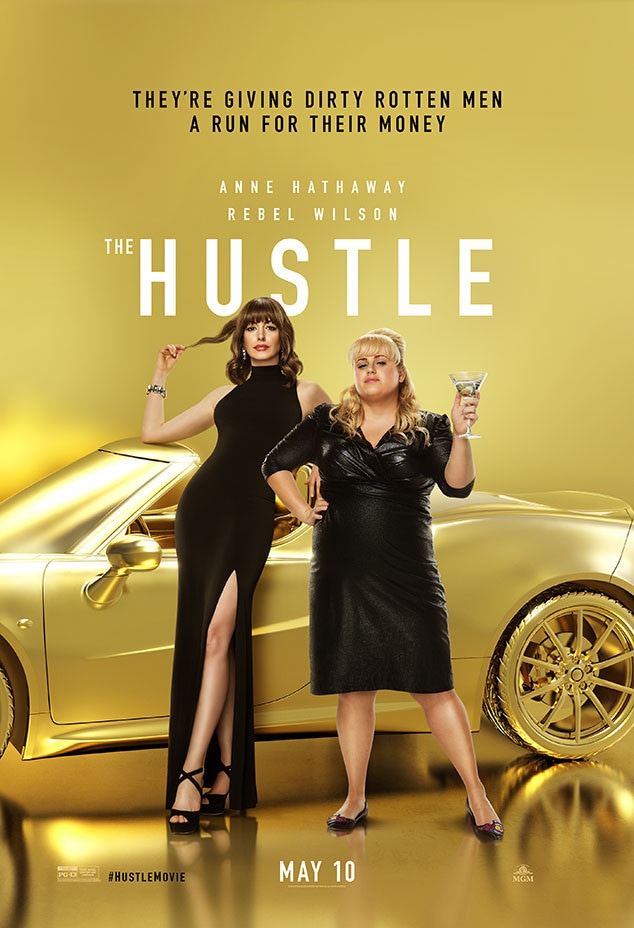 Metro Goldwyn Mayer Pictures
Anne Hathaway and Rebel Wilson are about to become your new favorite dynamic duo.
MGM dropped a trailer for their new movie The Hustle on Tuesday. In the movie, the actresses play scam artists. While they come from different economic backgrounds, the characters decide to team up to take down the men who've wronged them. Of course, there are several comedic moments along the way as they become the ultimate partners in crime.
Not only is Wilson starring in the film, but she's also producing it. However, she's done this before. In fact, she just starred in Isn't It Romantic, which marked her producing debut.
To get your first sneak peek at the new comedy, check out the trailer below.
It certainly has been a busy time for both actresses. In addition to working on Isn't It Romantic with Priyanka Chopra and Liam Hemsworth, Wilson is set to appear in Cats alongside Taylor Swift, Idris Elba, Judi Dench, James Corden and Jennifer Hudson. Hathaway also recently appeared in Serenity with Matthew McConaughey and Ocean's Eight with Sandra Bullock, Sarah Paulson, Cate Blanchett, Mindy Kaling, Awkwafina, Rihanna and more stars. She is also working on The Lifeboat.