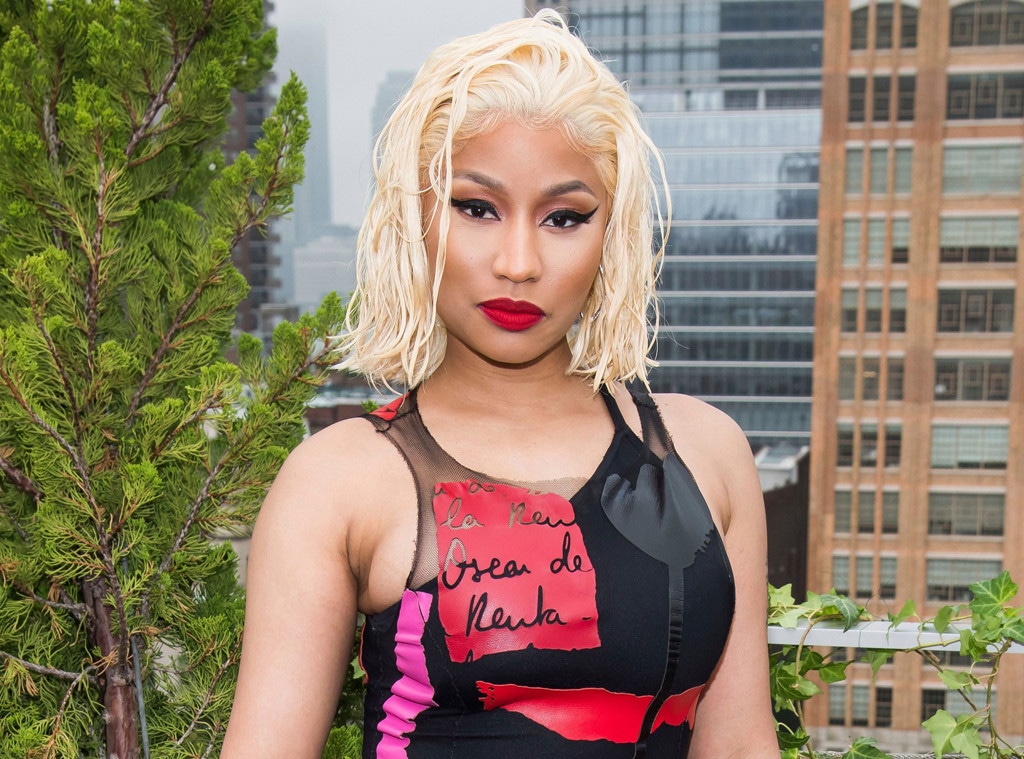 Charles Sykes/Invision/AP/REX/Shutterstock
Onika Tanya Maraj has spoken!
Nicki Minaj isn't holding back on Twitter, especially after revealing she's been "bullied" by the Recording Academy and has kept "quiet for 7 years out of fear."
The "Chun-Li" rapper tweeted she "pissed off" Ken Ehrlich, the Grammys Executive Producer.
If his name sounds familiar, it's because Ariana Grande recently called him out on Twitter when she explained she was "stifled" by him and therefore wouldn't perform at the 2019 Grammys. 
It seems Minaj is taking a cue from the "7 Rings" star's book, because she's ready to speak her truth.
"I pissed off the same man Ariana just called out for lying. Grammy producer KEN," the 36-year-old rapper wrote in her post.
"I was bullied into staying quiet for 7 years out of fear. But I'll tell my fans the REAL on the next episode of #QueenRadio they deserve the truth." 
Closing her statement, she said, "Also, CONGRATS to everyone who won last night."
So what made the rap queen bring this to light?
Rancel Lopez @rancelphotography
The publication's tweet read, "Meanwhile Nicki Minaj is being dragged by her lacefront." 
Not long after, Minaj issued a statement, saying she and "Young Money will no longer be apart of the BET Experience or award show."
The concert series is happening late June and the awards show is scheduled days after. Both Cardi and Nicki were set to co-headline the concert.
Fans immediately called out BET for the insensitive post.
One fan wrote, "Nicki Minaj didn't revive a whole genre, write her own raps for over a decade, & bring y'all ghetto ass awards show viewers for y'all to disrespect and bully her like this."
Another fan tweeted, "Nicki Minaj has been at the top of her game for way too long to not have had a Grammy. I don't know what white man from the boards she pissed off." This is what sparked Minaj's Grammys post.
Although, she has yet to reveal "the truth."
BET did issue a statement, TMZ reports. "BET loves Nicki Minaj. We have supported her from the very beginning of her career and will continue to do so moving forward."
Adding, "Unfortunately the respect we have for Nicki was violated by this post that should never have been written. The post does not reflect how we feel about Nicki. And further does not reflect our company values. We deeply apologize for the hurt, disappointment and confusion that this post has caused. We are committed to doing everything we can to address the situation."
E! News has reached out to Ehrlich for a statement.