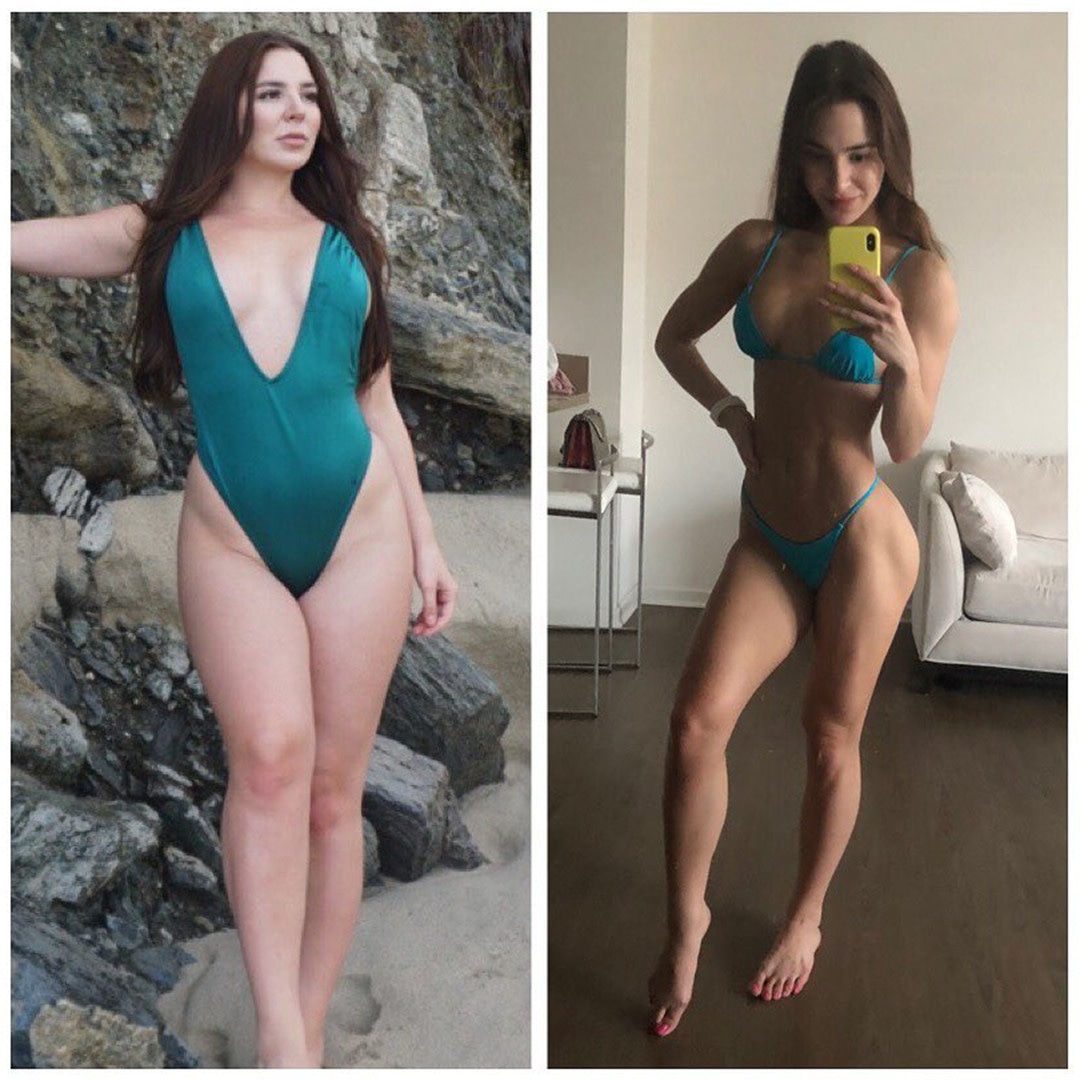 Instagram
Oh, we see you Anfisa Nava!
It's been a hot minute since the reality star appeared on season 4 of 90 Day Fiancé. But in recent months, the fitness guru has been focused on body building and getting in the best shape of her life.
Over the weekend, Anfisa shared just how far she has come in an Instagram that you have to see to believe.
"Swipe to see my transformation," she wrote to her fans and followers after showing off her two-piece thong bikini. "Which do you prefer—before or after? #fitness #bodytransformation #not10yearschallenge."
So what was the motivation behind the lifestyle change? For starters, her husband Jorge Nava was previously sentenced to 2.5 years in prison leaving her with some more free time.
To fill the void of her husband, Anfisa decided to stay busy by working out. "ONE DAY I want to take it on a higher level and compete in NPC bikini division," she previously shared on Instagram. "It feels frustrating when some of you try to knock me down for doing what I love and enjoy."
Instead of pictures with her hubby, Anfisa is going in a different direction by sharing workout tips and her progress online. In fact, she has a whole YouTube channel with more than 370,000 subscribers.
If you haven't been following along, take a look at her journey through our gallery below.
And perhaps this is only the beginning. Anfisa shows no signs of stopping her posts on social media. In fact, she appreciates all the support from friends and fans alike.
"To those who support me, I love you and thank you," she shared on Instagram. "I'm very grateful to have people who are always cheering me up. I may not always reply to comments and DMs but I see you all."