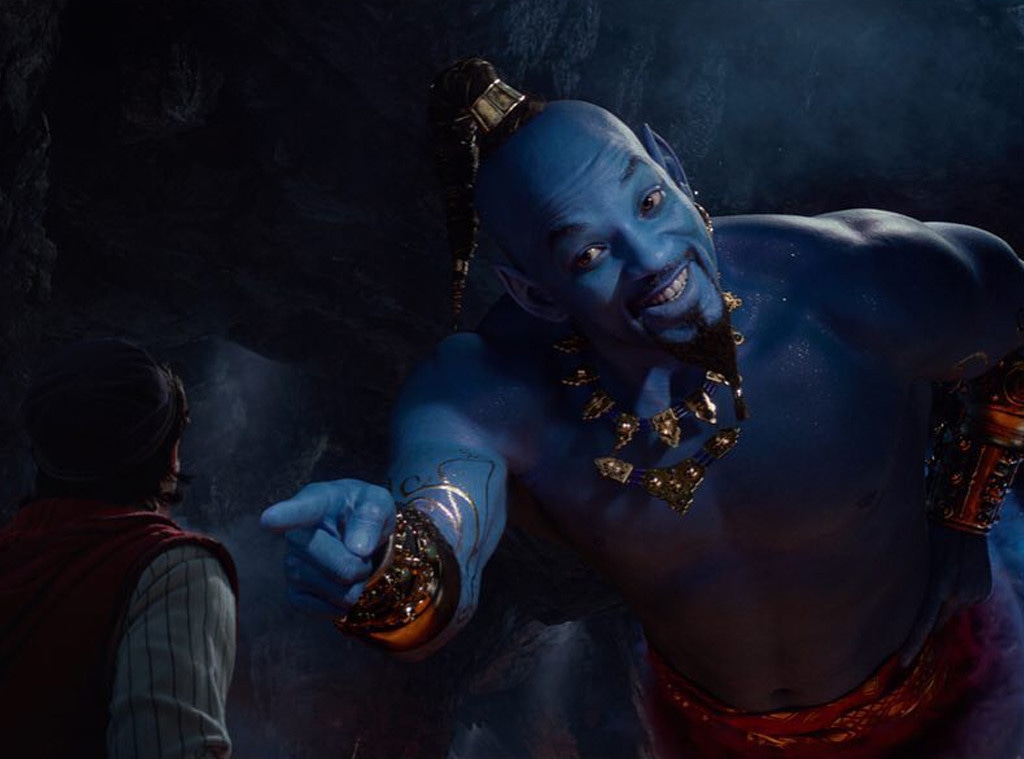 Instagram
Will Smith is ready to spread some Disney magic.
In case you missed it, pop culture fans received a big surprise Sunday night during the 2019 Grammys. As it turns out, a brand-new trailer for the highly anticipated live-action remake of Aladdin appeared during a commercial break.
And yes, we finally got to see Will as the Genie.
"You really don't know who I am?!" he asks Aladdin at the end of the sneak peek. "Genie? Wishes? Lamp? None of that ringin' a bell?"
Will also took to Instagram and proved he's a man of his word when it comes to his on-screen character roles.
"I told y'all I was gon' be Blue!!" he shared. " Y'all need to trust me more often! #Aladdin."
As you likely could have guessed, the Internet was loud and vocal after seeing Will's debut as the Genie. In fact, many decided to speak out on social media with a max of sassy, hilarious and excited messages. We compiled some of the many memorable tweets below.
Curious to see what the finished product will be like? Mark your calendars for when Aladdin hits theaters everywhere on May 24, 2019.