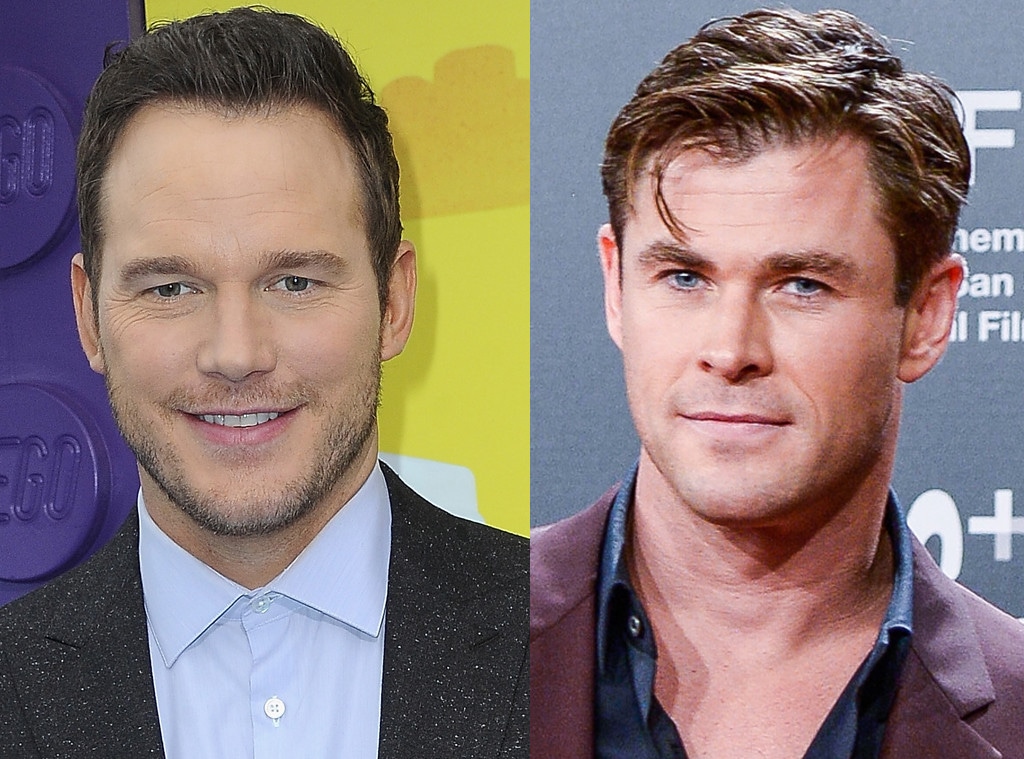 Albert L. Ortega/Getty Images Carlos Alvarez/Getty Images
In the small town of Hollywood, there sure are a lot of good looking dudes named Chris.
Late last year, People did the honors of naming Idris Elba Sexiest Man Alive. But inside the issue was another fierce competition that could only have one winner. The magazine had to pick the Sexiest Chris .
During today's all-new Ellen DeGeneres Show, Chris Pratt was asked how it felt to learn Chris Hemsworth was the true winner.
"It was just an honor to be nominated, you know?" Pratt joked while chatting with Ellen DeGeneres. "I got nominated when my mom named me Chris. Look, I got to be honest with you, he has my vote too. I mean look at him. The man is gorgeous."
Shirtless pictures of Hemsworth appeared on the big screen that impressed the audience and Pratt alike.
"I don't have…that's sexy," he explained after looking at Hemsworth's abs. "I'm telling you that's sexy. Mine has a lot more airbrush than that."
Ultimately, Pratt is winning in plenty of other aspects of life. In addition to working on four huge movies in one year, the actor recently got engaged to Katherine Schwarzenegger.
In fact, wedding planning may be happening sooner rather than later.
"Chris wants her to have her perfect day and whatever she wants," a source previously shared with E! News. "It will be a big wedding and very traditional."
The Ellen DeGeneres Show airs weekdays across the country. Check your local listings online.