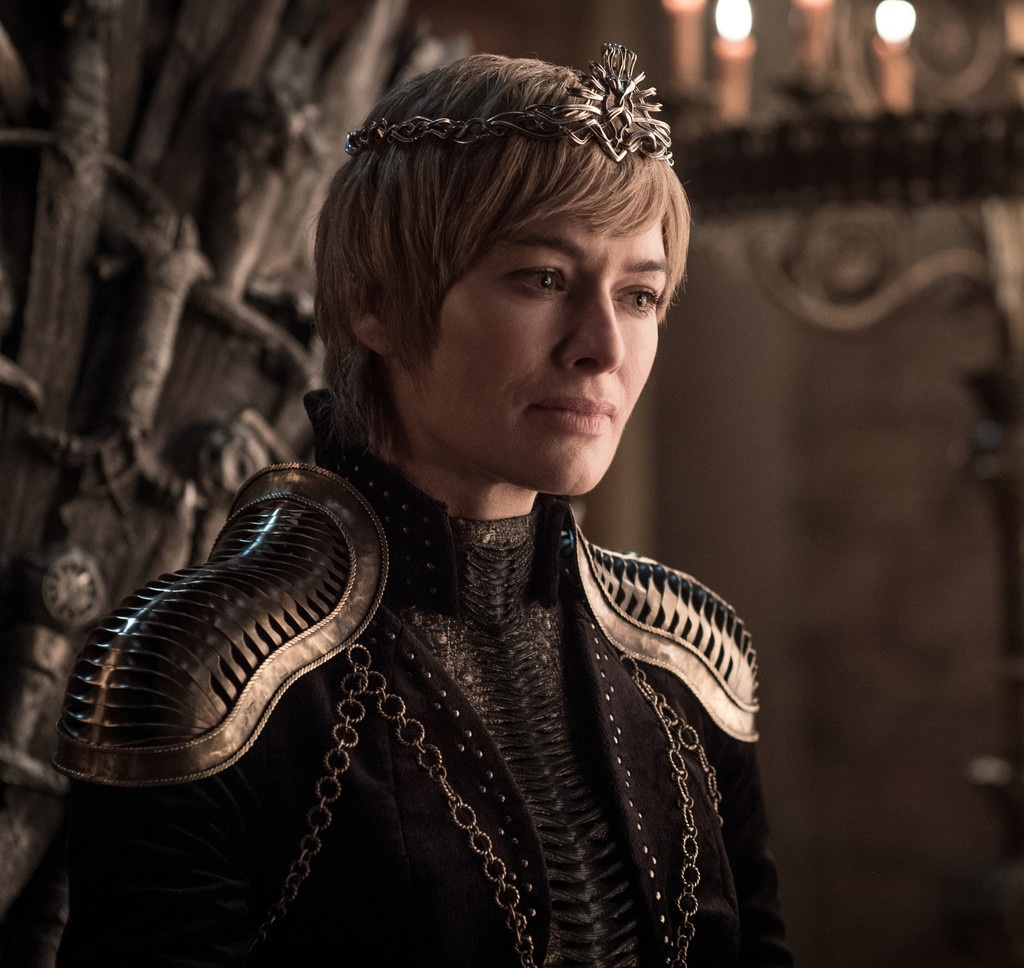 Helen Sloan/HBO
HBO released a bevy of new Game of Thrones photos from the upcoming eighth and final season featuring the cast…well, not really doing much. They're standing, looking at something or somebody off out of frame, grimacing, smirking, you name it, they're vaguely doing it. And now we've got some clarity on what's going on in one of the two photos released of Lena Headey as Cersei Lannister.
While appearing on Good Morning America to promote her new movie Fighting With my Family, Headey touched upon the now-famous "descending" and "ascending" quote she dropped at Sundance regarding her final scene as Cersei, and also revealed what's going on in the photo above.
"I'm either looking at Peter [Dinklage] or I'm thinking, 'Should I go down those stairs?'" Headey told hosts Michael Strahan, Robin Roberts and George Stephanopoulos on Good Morning America about the photo of Cersei sitting on the iron throne.
Headey was also asked to blink once if Cersei, Jon Snow (Kit Harington), Daenerys Targaryen (Emilia Clarke) or Tyrion Lannister (Dinklage) die during the final season, and…she remained stone-faced.
Details about the final season are being kept under wraps, this is Game of Thrones after all, but a pretty revealing and generic tease from an executive producer paints the picture: "It's about all of these disparate characters coming together to face a common enemy, dealing with their own past, and defining the person they want to be in the face of certain death," co-executive producer Bryan Cogman told EW about the final season. "It's an incredibly emotional haunting bittersweet final season and I think it honors very much what [author George R.R. Martin] set out to do—which is flipping this kind of story on its head."
Game of Thrones returns Sunday, April 14 at 9 p.m. on HBO.