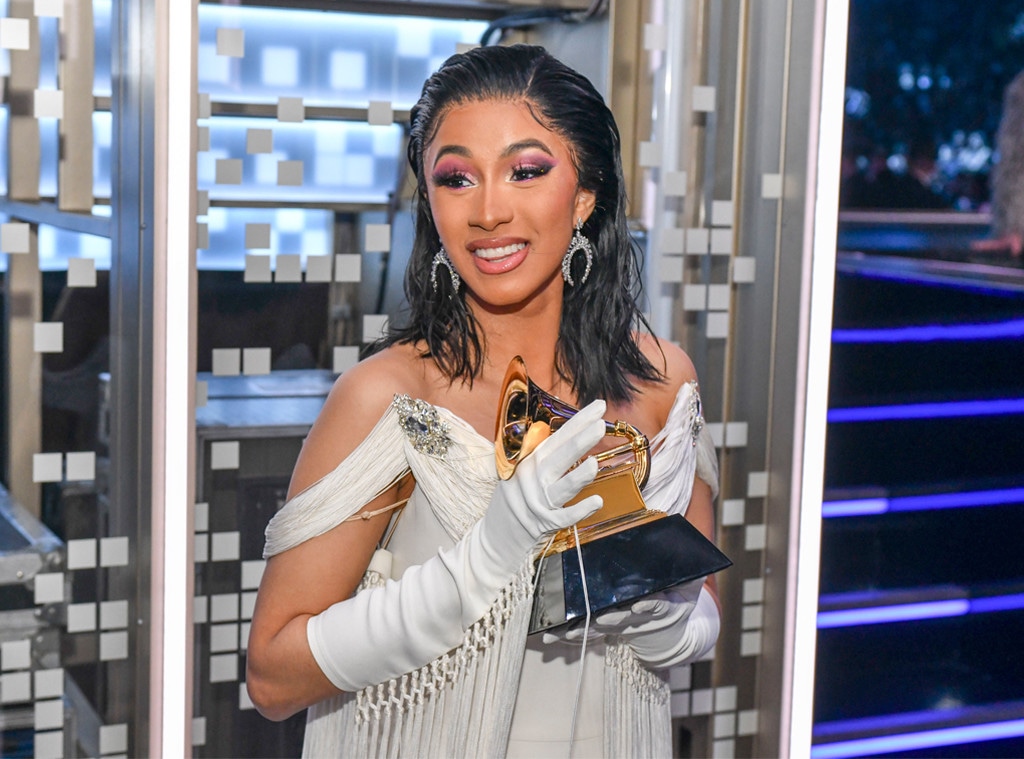 Timothy Kuratek /CBS
Winning Best Rap Album at the 2019 Grammy Awards wasn't Cardi B's only highlight of the evening.
The 26-year-old rapper took to Instagram early Monday morning to post a video of her 7-month-old daughter, Kulture, saying the word "mama" for the first time. It looks like the proud parent had been anxiously awaiting the sweet sound, too—noting her little one had already mastered calling Offset "papa." Naturally, the "Bodak Yellow" artist was overcome with emotion once she heard the word.
"After a week of only saying papa! She saying mama!" she wrote on Instagram alongside the video. "Happy 7 months Kulture ! We love you @offsetyrn @hennessycarolina @melo9.11."
Watch the clip to see the sweet moment.
Still, only this precious moment could top Cardi B's night at the Grammys. Not only did she make history by becoming the first female solo winner to take home the trophy in her category, but she also gave an epic performance of her hit "Money." The award marked her first Grammys win, and the "Bartier Cardi" star made sure to give her daughter a shout-out during her acceptance speech.
"I want to thank my daughter," she said upon accepting the honor for Invasion of Privacy. "I'm not just saying thank you because she's my daughter. It's because, when I found out I was pregnant, my album was not complete. We were like, 'We have to get this album done, so I could still do videos while I'm still not showing. And it was very long nights." 
She also thanked her husband Offset. Even though the two had called it quits just two months before, the dynamic duo proved they were fully back on with a bit of PDA on the red carpet.
"You husband, thank you," she said to her main man. "Seriously, he was like, 'You want to do this album, girl. You're going to have this baby and we're going to make this album.'"