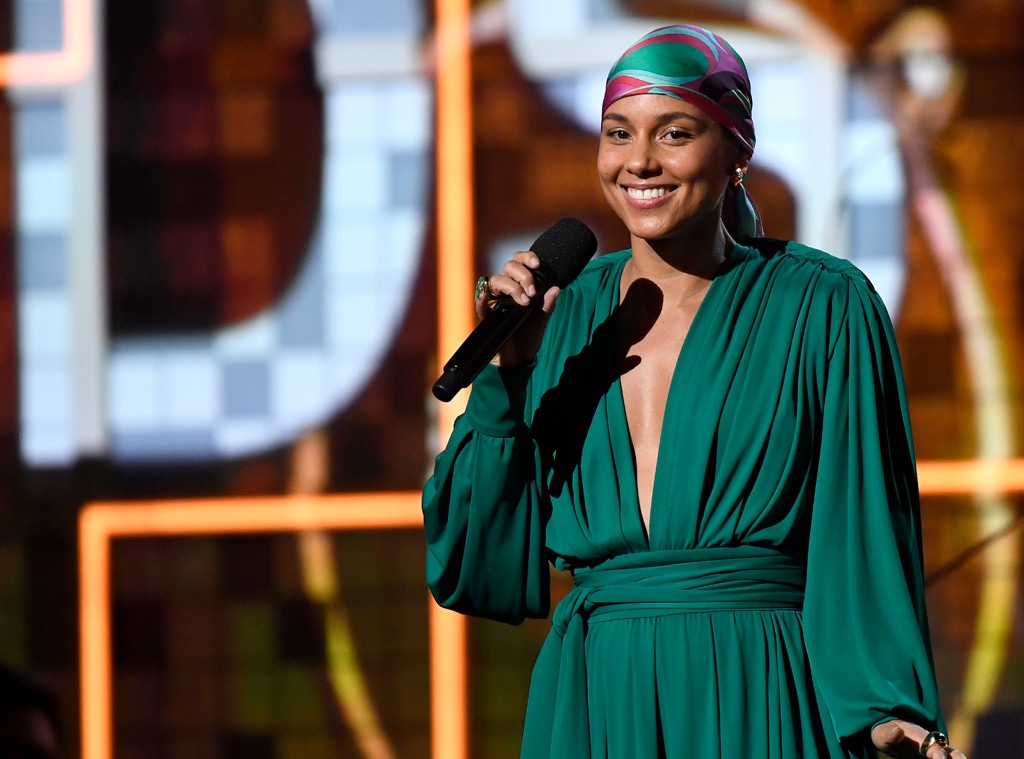 Kevork Djansezian/Getty Images
Sunday night was a busy one for Alicia Keys.
Not only did the 38-year-old singer host and perform at the 2019 Grammys, but she also dropped a new song called "Raise a Man." 
"Tonight was such a musical night I decided to drop a new vibe & have some fun with y'all!!!" the "Fallin" artist wrote on Instagram.
As per usual, Keys wore her heart on her sleeve in her new track.
"Is it OK that I'm not independent? Is it OK that I…Is it OK that I show weakness? Is it OK that I….Is it OK I can't wait to see you? Is it OK that I….Is it OK to love a man right now?" she sang in the chorus. "If you understand, then show me your hands….Show me your hands. Boy if you understand, somebody raised a man….Raised a man."
The song was surely a welcomed surprise for her fans. After all, Keys hadn't released new music since 2016, when she dropped her sixth studio album Here.
To listen to the new track, check out the video.
Keys had several memorable moments during the 2019 Grammys. From opening the show with a surprise appearance by Michelle Obama to playing two pianos at once during her killer performance, the recording artist kept viewers at home and in the audience entertained. Of course, this shouldn't have come as a surprise, especially considering Keys is hardly a stranger to the Grammys stage. She's been nominated 29 times over the course of her career and has taken home 15 trophies.
To look back at more of her memorable moments throughout the night, click here.