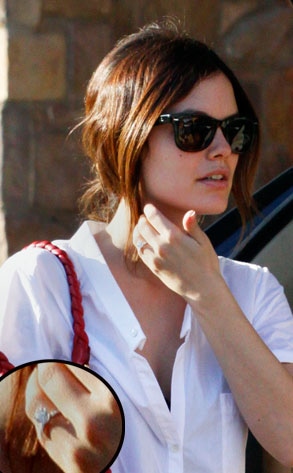 Shinn/ Fame Pictures
Well, it sure looks like she's engaged.
Despite the fact that Rachel Bilson herself has yet to verbally confirm the rumors that she's set to tie the knot with Hayden Christensen, the actress was spotted shopping Monday afternoon in Los Angeles wearing quite the rock on her left hand.
So while it remains to be seen if such bling actually represents an eventual walk down the aisle, the, er, force is nevertheless pretty strong with this particular piece of evidence.