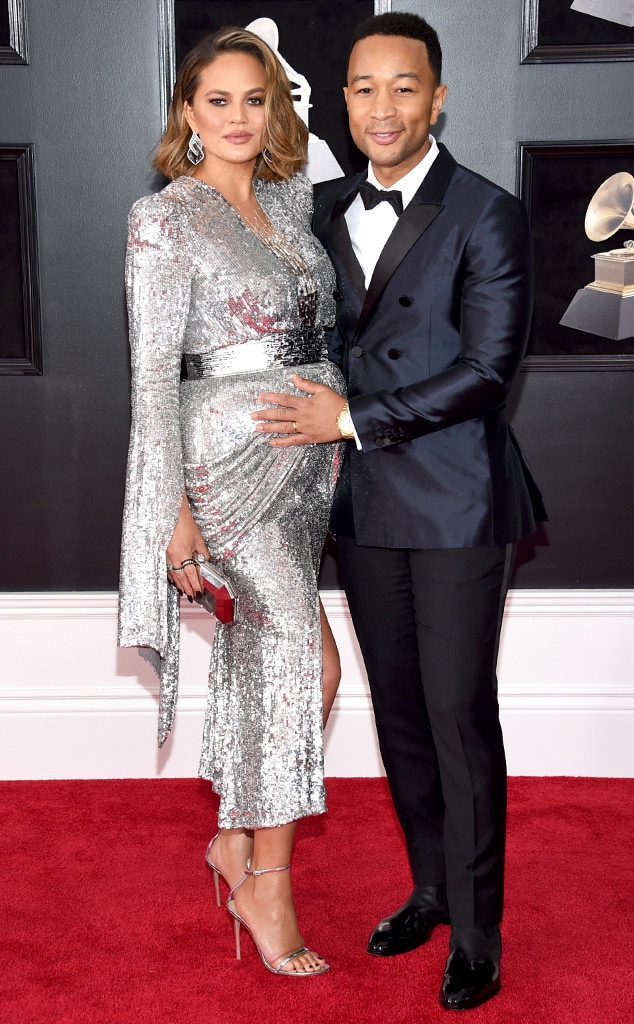 Evan Agostini/Invision/AP
For once, we're living vicariously through a celeb who's not even at the big award show. 
Chrissy Teigen and John Legend are staying home from the Grammys this year, but that doesn't mean the model/entrepreneur/Twitter comedian isn't having the best time and entertaining us all anyway, with help from "4 wines." 
First, after showing off a picture from her teen years and opening up a thread asking for "the most embarrassed you've ever been," Teigen revealed her evening lack of plans with what may go down in history as one of her greatest tweets ever, typo be damned. 
"no Grammys for us today. john got and EGOT and egot lazy," she tweeted with a pic of John sound asleep on the couch. 
Legend became the second youngest person ever to achieve EGOT status (Emmy, Grammy, Oscar, Tony) after winning an Emmy for producing Jesus Christ Superstar Live in 2018, and we absolutely do not blame him for taking some time off for naps. 
We especially don't blame him if we get this kind of content from Teigen, who was just as proud of her tweet as anyone should be. She then took a minute to tweet about the president, and then she took to Instagram stories to give a "not-going-to-the-grammys" makeup tutorial for anyone who is "so bored you wanna die" while she watches Below Deck in the background. 
As if we needed an explanation for everything happening here, Teigen then tweeted, "I have had...4 wines." 
It's currently unclear if that means she's had four glasses of wine, four bottles of wine, or four different kinds of wine, but however much wine it is, it seems like a pretty perfect amount. 
"I can't tell if I'm going for casual, at-home Grammys..." she says during her tutorial as she contemplates false eyelashes, before she realizes she doesn't have any eyelash glue anyway. "So we'll continue with the casual, at-home vibes." 
"If anyone's watching this, I pity you," she says later as she perfects her eyebrows. 
Meanwhile, we're over here having a great time learning about makeup and wondering what the heck embarrassed Chrissy so much that she hasn't even told her husband about it. 
We'll be sure to keep you updated on Chrissy's exploits throughout the show, so be sure to stay tuned to E! News all night long. 
UPDATE: Teigen seems to be regretting the decision to not attend after seeing Miley Cyrus take the stage with Shawn Mendes. 
She also really loved Camila Cabello's performance (because how could you not). 
Chrissy also naturally loved Cardi B's extravagant performance of "Money." 
Eventually, Teigen revealed that Jesse Tyler Ferguson was on hand to teach baby Miles some moves. 
Chrissy got a hold of a cake and apparently some icing, 
Comedian Neal Brennan was on hand to reveal what he doesn't like about musicians (with some help from musician John Legend). 
And Chrissy knew what should be happening. 
By the end of the night, Jesse Tyler Ferguson was eating out of a small toilet. 
And that's how Chrissy Teigen and John Legend spent their 2019 Grammys night. It wasn't that different from our night, and yet somehow it was very, very different, and still far more glamorous, toilet lollipops included.