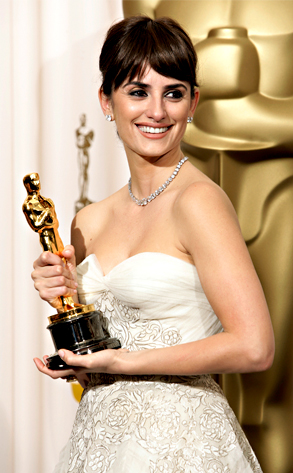 ABC/ADAM LARKEY
Has anyone's Oscar been stolen on Oscar night? Or lost?
—Miss Keli, via Twitter
Probably. But more often they go missing years later.
Angelina Jolie recently told the press she has no idea where her Girl, Interrupted Oscar is. She handed it off to her mother, Marcheline Betrand, who carefully hid it away because of its obvious significance to the history of mankind.
But Bertrand has since passed away, and Jolie was recently quoted as saying, "I didn't actually lose it, but nobody knows where it is at the moment."
Matt Damon also may not know where his Oscar is for Good Will Hunting. Seriously...